Home
>>
Banking & Investments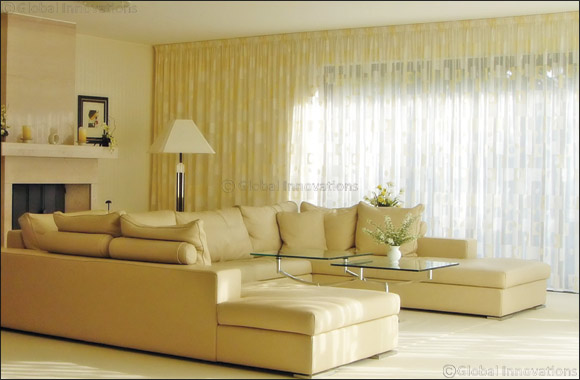 Champion Cleaners Launch New Home and Office Sanitization Service
** Champion Cleaners expand their services to cater to the growing disinfection demand **
Dubai, United Arab Emirates, July 05, 2020: Champion Cleaners are well known for their precision and attention to detail when it comes to dry cleaning. With a mission to provide quality service and ensure the best results every time using teams of specialized technicians, they have managed to build a solid reputation in the region over the past 23 years. Given the current demand for quality sanitization and disinfectant services due to the global pandemic, Champion Cleaners has decided to expand their range of services to include home and office sanitization services to deliver peace of mind to its customers.
While Champion Cleaners' fashion and soft furnishings sanitization services have always been a popular choice for customers, the call for added services in sanitization due to the pandemic has caused the brand to invest in needed technology and equipment to launch a completely new Home and Office Disinfection service with the aim of eliminating any harmful bacteria, viruses and other germs that may be in your home or office space.
The Champion Cleaners' team of experts use advanced Fogging Machine Technology that has been approved by Dubai Municipality to disinfect all surface areas in homes and offices, with the promise of eliminating 99.9% of germs and bacterias. The disinfectant process is 100% safe for children and pets, and trained technicians work quickly and efficiently to ensure minimal downtime. Commercial office spaces are priced at 50 fils per square meter and residential properties as below:
- Studio Apartment = AED 400
- 1 Room Apartment = AED 600
- 2 Rooms Apartment = AED 800
- 3 Rooms Apartment = AED 1000
- 4 Rooms Apartment = AED 1200
Booking your disinfection services is simple through the Champion Cleaners app, with a few clicks you can schedule your service without the need to leave your home. The Champion Cleaners app can be used to book in any other services too. Alternatively, you can drop off your good at the 33 locations across Dubai and Abu Dhabi.
Home
>>
Banking & Investments Section