Home
>>
Government, Legal & Humanity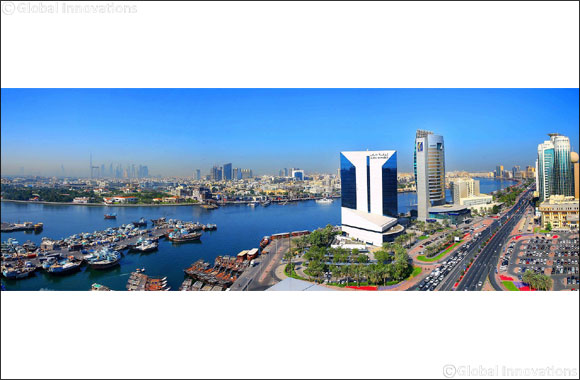 Applications Are Now Open for Dubai Chamber CSR Label H2-2020 Cycle
• Dubai Chamber CSR Label is highest level of recognition for the CSR efforts of businesses in the Middle East
• Applicants can strengthen their expertise in specialised categories of Workplace, Marketplace, Community and Environment
Dubai, United Arab Emirates, July 20, 2020: Companies of all sizes and sectors that are keen enhance their CSR strategic and policies can now apply for the H2-2020 cycle of the Dubai Chamber CSR Label.
Businesses have until November 30, 2020 to apply to the Dubai Chamber CSR Label Advanced, Dubai Chamber CSR Label Standard and four specialised categories, namely Dubai Chamber CSR Label Workplace, Dubai Chamber CSR Label Marketplace, Dubai Chamber CSR Label Community and Dubai Chamber CSR Label Environment.
The categories are designed for organisations that want to strengthen their expertise in specific areas of CSR that best fit their objectives. In an effort to support businesses dealing with the impact of Covid-19, Dubai Chamber is inviting companies to apply for one individual category free of charge.
The Dubai Chamber CSR label enables companies to assess their CSR policies, processes and practices. Submissions are assessed by a panel of experts and all applicants receive a feedback report outlining their key strengths and areas for improvement which can be used to improve their CSR approach.
Among the main benefits of applying for the label categories are detailed assessments of companies' workplace social and environmental impacts, appraisal of CSR practices by industry experts, learning and developing tools for improving CSR programmers, and better recognition for CSR efforts.
"The Dubai Chamber CSR Labels serve as a diagnostic framework and a CSR management tool for the participating organizations to develop and improve their approach to CSR best practices, and assess their social and environmental impacts," explained Dr. Belaid Rettab, Senior Director, Economic Research and Sustainable Business Development Sector, Dubai Chamber.
He noted that since its launch in 2010, the Dubai Chamber CSR Label has grown in significance to become the highest level of recognition for the CSR efforts of businesses in the Middle East, adding that the framework for the Label is based on international standards, while ensuring local relevance.
The Dubai Chamber CSR Label is managed by The Centre for Responsible Business, which was launched by the Dubai Chamber of Commerce and Industry in 2004. The Center encourages Dubai Chamber members to implement responsible business practices that contribute to enhancing the performance of their organisations and their competitive capabilities.
Home
>>
Government, Legal & Humanity Section