Home
>>
Healthcare & Medicine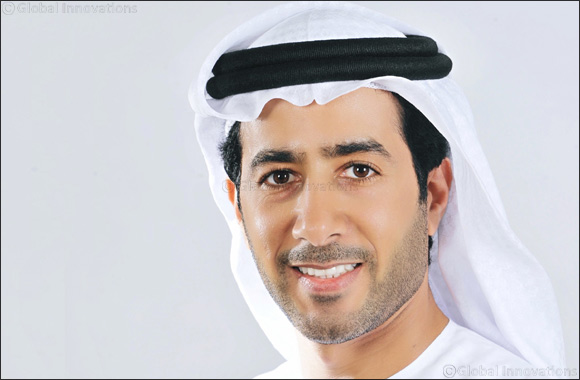 Agthia Group Announces H1 2020 Financial Results
Group net revenues record 2.6% y-on-y growth
• Agthia continues to sustain market leadership across core categories
• Flour business outperforms on higher domestic volume, export sales and wheat trading
• Positive top-line momentum in food segment, 5-gallon HOD business and Kuwait operations
Abu Dhabi, UAE, July 29, 2020 - Agthia Group PJSC, one of the region's leading food and beverages companies, today announced H1 2020 financial results for the period ending 30 June 2020. The Group posted AED 42 million in net profit, as well as net revenues of AED 1.09 billion.
Reinforced by the Group's resilience and agility navigating challenges imposed by the COVID-19 pandemic, along with the new technological innovations launched to serve the community, the company grew revenues 2.6 percent over the same period last year and sustained market leadership across core categories.
In the UAE, the Group's distinguished water portfolio, Al Ain Water, Al Bayan, and Alpin, preserved a leading market position in the retail channel with respective volume and value shares at 29.1 and 26.1 percent. Notably, Al Ain Water, Agthia's flagship brand, ranked number one most chosen beverage brand in the UAE and number six most chosen FMCG brand as per Kantar's Brand Footprint Ranking 2020. Our 5-gallon home and office distribution (HOD) business, grew by 8 percent year-on-year on elevated demand particularly from homes.
The Group's Food category also demonstrated strong growth with net revenue up by 27 percent driven by boosted demand for Trading Items and TP&FV in both UAE and Egypt in response to COVID-19.
The Flour segment in the Agri business recorded AED 265 million in revenue, a 29 percent growth in top-line versus last year on higher domestic volume, export sales and wheat trading. In contrast, Animal Feed revenues lagged 7 percent behind last year on lower grain sales and lessened local demand amid new controls to restrict commercial farms from trading subsidized animal feed in the open market.
H.E. Khalifa Sultan Al Suwaidi, Chairman of Agthia Group and Chief Investment Officer at ADQ, said: "As a regional leader, Agthia responded quickly to address the current market challenges by applying cost-cutting initiatives and re-allocating resources. With the company's recent appointment of a new board and its robust balance sheet, Agthia is set to embark on its next chapter while maintaining its unwavering commitment to grow shareholder value."
Alan Smith, Agthia Group CEO, said: "In the face of challenges brought on by the COVID-19 pandemic, we have been quick to reprioritize resources across the Group's flexible supply chain to ensure business continuity and product availability at the right cost. This has resulted in positive revenue growth for Agthia and sustained market leadership in core categories. Agthia continues to showcase its strength in the water segment in the UAE despite headwinds in some key channels and demonstrated exceptional agility to achieve growth in volumes of our 5-gallon HOD business. Our performance was also bolstered by strong growth in the flour business and a remarkable performance in the food segment."
Smith added, "Furthermore, we continued to stand by the consumer trust and loyalty in our brands as we increased security stocks of essential F&B products, accelerated our e-commerce presence, doubled the number of trucks for home delivery to cater to consumer needs whilst adhering to the highest standards of quality and safety. Agthia's success is further underscored by our enhanced agri-business profitability and cost optimization."
Agthia Group's total assets stood at AED 3.2 billion as of 30 June 2020, increasing 3.4 percent versus year-end 2019 in tandem with the upsurge in cash balance and higher receivables following the sales tilt towards Modern Trade channel.
Home
>>
Healthcare & Medicine Section