Home
>>
Lifestyle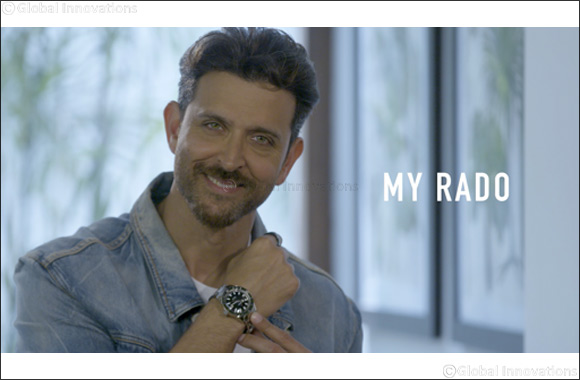 Rado and Hrithik Roshan
The highly anticipated launch of the first Hrithik Roshan special edition watch
United Arab Emirates, August 11, 2020: At Rado, we are proud to launch the new Rado Captain Cook Hrithik Roshan special edition commemorating our association with our long-standing brand ambassador.
The special edition delivered in a pouch created with Hrithik Roshan is a modern interpretation of the iconic Captain Cook that was first launched in 1962. Charting new territory in vintage style, the Rado Captain Cook is a natural choice for modern explorers. With a mix of materials including high-tech ceramic and sapphire crystal, it is a style statement waiting to be discovered.
We are very excited to launch the first ever Hrithik Roshan special edition. This is the first time Rado has launched a special edition with an actor and we are particularly proud it is with Hrithik, whose dedication to his art and the ability to reinvent himself in new roles reflect the dedication of Rado to constantly innovate.
Hrithik Roshan expressed his excitement by saying, "I have been associated with Rado for close to a decade now and I have very closely seen the brand evolve and grow. It is a great feeling to create something for a brand that is so close to your heart. This is my first ever watch collaboration and I hope the design is appreciated by both my fans and watch aficionados."
Home
>>
Lifestyle Section