Home
>>
Fashion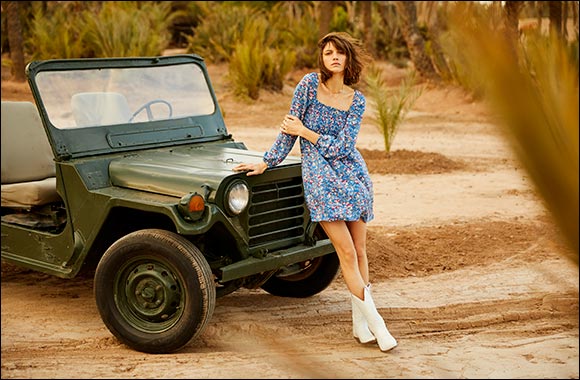 A Springfield Dress a Day, Keeps Your Style A-Okay
United Arab Emirates, September 14, 2020: The weather's evolving and so are our wardrobes - brightening up your wardrobe with sunshine and florals can never go wrong, no matter what the season is! Springfield is your new go-to destination to give your wardrobe a much-needed revamp - whether you're staying-in or hitting your favourite restaurants or outdoor spots with their stunning options of dresses featuring outfits in colors and lightweight materials.
Springfield's flowy dresses are surely a staple option for your wardrobe! Available in different colors, length, cuts and even sleeves, you'll have plenty to choose from to update your looks from Sunday to Saturday! Whether you're feeling flirty or fierce, or even hopping in for a Zoom or Microsoft teams meeting, Springfield has the perfect dress for you!

Walk out the door in the prettiest floral dress that is surely comfortable and won't event break your bank! With their gorgeous collection, you'll have options for dresses to wear for a busy day at work or to pack for that laidback weekend brunch for this perfect weather.

Springfield dresses start at AED 149 and are available across all Springfield store in UAE and online on Noon.com, Dubaistore.com, and Ourshoppe.com.
Home
>>
Fashion Section