Home
>>
Healthcare & Medicine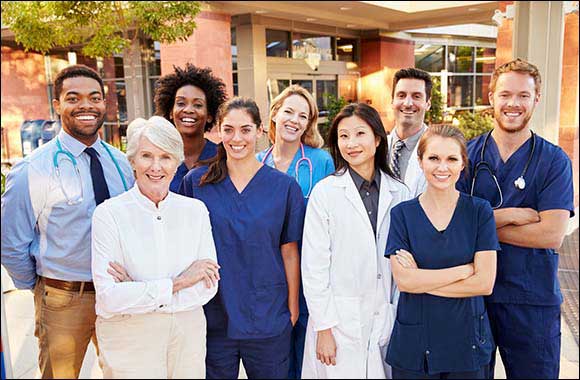 AAAASF Supports Day Surgical Centers Pursuing Highest Level of Patient Safety
Dubai, United Arab Emirates, 21 September 2020: Patient safety is the mission of the American Association for Accreditation of Ambulatory Surgery Facilities (AAAASF) and is also the top priority for the Health Regulation Sector of Dubai. Beginning in May 2019, the Dubai Health Authority made it mandatory for all Day Surgical Centers to achieve international accreditation. AAAASF was named as an approved accreditation agency by the DHA and has been actively supporting centers in Dubai to elevate their practices and comply with accreditation standards.
AAAASF accreditation offers many benefits:
• Experienced accreditation staff provide customized one-on-one guidance throughout the process.
• Clinical staff and volunteer faculty provide best practices to enhance operations.
• Standards based on research and measurable outcomes, are publicly available for review and preparation, bringing transparency to the process.
• Patient safety education, compliance guidance, and resources help elevate center practices.
• Peer surveyors that perform day surgery and understand your challenges, values, and customs.
• Unique Patient Safety Data Reporting establishes quantifiable patient safety data and partners with academia to drive standards revisions to improve care.
Accreditation provides an unbiased assessment of a facility's environment, processes, and care delivery systems. This type of third-party review creates a consistent method for facilities to identify strengths and weaknesses, stimulating continuous improvement in the care that patients receive. Successful completion of AAAASF accreditation demonstrates to the community that it can have confidence in the care that they will receive. In addition, the routine review of all facility activities allows for a thoughtful reflection on care delivery and business practices that can substantially improve efficiency and efficacy of facility operations.
Additionally, AAAASF maintains ongoing contact and collaboration with regulatory bodies to navigate compliance challenges and provide technical feedback on proposed or existing requirements. Under the current pandemic circumstances, patients and regulators are looking for every assurance that centers are operating in the safest way possible to protect the individual being treated and to minimize public health risks. Accreditation provides an impartial assessment of the center, its personnel, and its practices and the certificate of accreditation is a demonstration that the center is in compliance with rigorous standard that are designed to promote safety.
Home
>>
Healthcare & Medicine Section