Home
>>
Automobile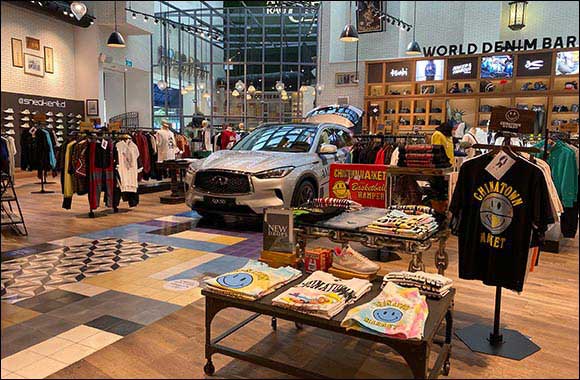 INFINITI QX50 and American Rag Cie Bring Out the Best in Each Other
Dubai, UAE, 19th October 2020: INFINITI of Arabian Automobiles, the flagship company of the AW Rostamani Group that is known for its luxury line-up of cars that represent exquisite comfort and engineering excellence, is announcing an exclusive collaboration with American Rag Cie, AW Rostamani Lifestyle's trendy, fashion-centric venture. Both brands present an opportunity for consumers to experience the finest in fashion and driving luxury across the whole journey, from picking the right wardrobe to getting behind the wheel of a car that matches the driver's lifestyle.

From bags and fragrances to jewelries and clothing, American Rag Cie is the fashion-forward continuation of the INFINITI driving experience. The QX50 is a luxury ride that comes equipped with advanced technology and is displayed inside the American Rag Cie store in Dubai Mall from 18th October to the 01st of November.
Whether you are seeking trendy styles, vehicle luxury, or a combination of both, be sure to make your way to American Rag Cie and experience the look and feel of a new drive and the latest in fashion trends.
Home
>>
Automobile Section