Home
>>
Entertainment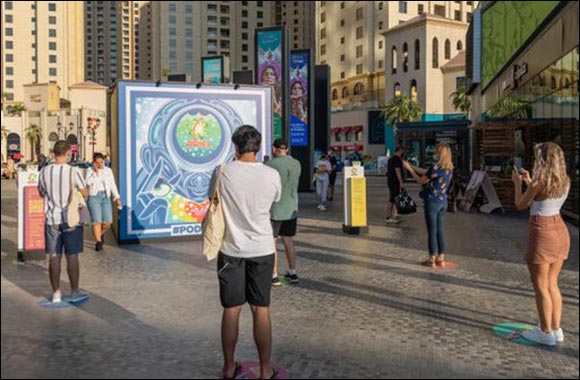 Ariel Middle East Hosted PodArt Over the Weekend
United Arab Emirates - October 25, 2020: Ariel Middle East - one of the world's most recognisable laundry brands – merged Augmented Reality (AR) with abstract art through PodArt, a one of a kind experience over the weekend.

The event brought to life Ariel PODS - the innovative laundry care solution, designed to contain three products in one. The interactive art installation took place over three days and welcomed hundreds of friends across two unique locations, JBR and City Walk.

Ramy Tarshouby, Marketing & Commercial Director at Procter & Gamble Middle East said: "We were excited to see people come together in a socially distanced manner and interact with Ariel PODS and the art installations over this weekend. The feedback so far has been brilliant, especially about the combination of technology and art to bring the brand to life."

The pieces of art were created by two local Dubai artists, Paul Bruwer and Dreams of Grandeur in collaboration with Ariel Middle East, and the vivid collection were brought to life via an immersive AR experience on people's mobile phones. This event celebrated the ease of using Ariel PODS and the product's innovative 3in1 benefit.

Home
>>
Entertainment Section