Home
>>
Automobile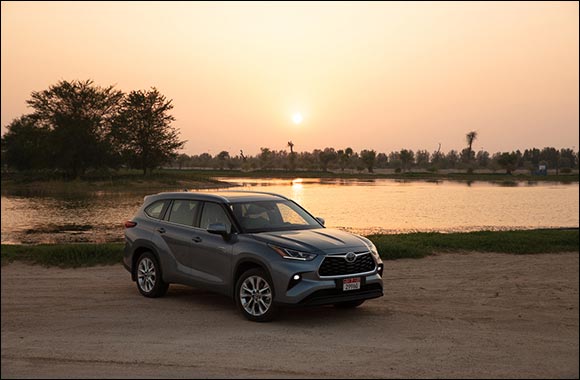 Al-Futtaim Toyota Records Strong Q3 Results
Toyota saw market share increase of 4% with a strong performance in passenger cars.
The legendary Supra recorded an increase of 27% in segment share from the same period last year
Mid-size SUV segment drives brand performance with increased sales and 3% market share uplift versus Q3 2019
Toyota's SUV models including the Highlander and C-HR continue to expand their reach with 4% increase in sales month on month
Dubai, UAE - 25, 2020: After quickly adapting to a market in Q2 that was riddled with curfews, lockdowns and travel restrictions, Al-Futtaim Toyota's third quarter performance tells a story of recovery, stability and even market share growth.
Thanks to a sturdy line-up of dependable segment leaders and thrilling new models joining the portfolio, Al-Futtaim Toyota continued gaining market share in Q3, ending September 2020 with 36% compared to 32.0% the year before.
One of the main drivers of this growth has been the impactful entry of new and exciting models such as the all-new Toyota C-HR, which has changed the rules of the compact SUV game in one bold stroke. This ultra-stylish vehicle which combines daring design with a responsive drive and class-leading eco-friendly technology, contributed to strong sales in the last three months.
Another new entry that has expanded Toyota's leadership in the SUV segment is the Highlander, which proves that large vehicles can also be eco-friendly. Al-Futtaim Toyota brought a new level of efficiency and technology to the UAE's SUV market with the launch of its biggest Hybrid-Electric Vehicle (HEV) to date. Available exclusively with an HEV powertrain, the all-new Toyota Highlander took its place at the pinnacle of Toyota's electrified SUV line-up. With a commitment to green motoring in the UAE, Al-Futtaim Toyota offers no less than five hybridelectric models today. This broadening of the line-up contributed to Toyota hybrid sales increasing by 8% year-on-year.
Al-Futtaim Toyota also shook up the lifestyle pick-up segment with its latest launch – the introduction the all-new eighth-generation Toyota Hilux Adventure. This marks the first time that the Hilux was made available as a retail model in the UAE, meaning that it is no longer limited to dominating the commercial-use sector – and is now available for sale to expats.
Aside from its product offering, Al-Futtaim Toyota also introduced new and innovative ownership solutions such as retail and commercial leasing, which provides customers with tailor-fit packages that meet both their mobility as well as their financial needs.
"Despite a challenging year and slowing car sales in the region, Toyota sales increased on the back of the introduction of innovative and much-anticipated enthusiast products. The increase in sales is a result of our continued commitment to our customers and timely responses to the market needs. We are confident that the new additions to our line-up will play a bigger role in 2021 along with further new launches. With another three months to go of the year, we are not slowing down, and we can promise our customers that we have more excitement to come for the rest of 2020," said Saud Abbasi, Managing Director of Al-Futtaim Toyota.
Home
>>
Automobile Section