Home
>>
Banking & Investments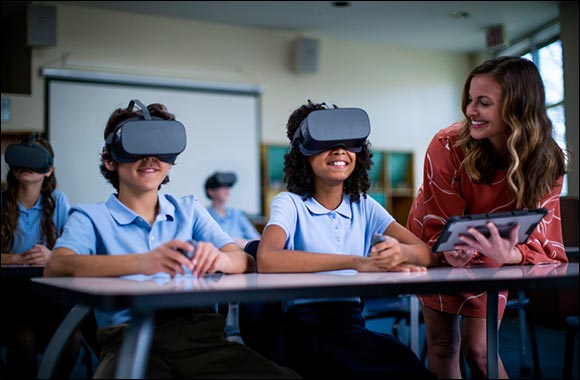 Tech World 2020: Visions for Connection, Flexibility, and a Smarter World
Dubai, United Arab Emirates, 05 November, 2020: The world changed fundamentally in 2020 when the global pandemic upended our senses of safety, productivity, and connection to each other. For Lenovo and our global community of employees, customers, and collaborators, this meant leveraging every bit of our expertise, empathy, and intelligence to adapt. As we prioritized supporting communities and protecting our workforce, we also embraced rapid transformation in manufacturing, logistics, and—of course—in technology.

"Technology not only provides solutions, but ignites hope, inspires possibilities, and confirms that human intelligence can make a difference in a chaotic world," said Lenovo CEO Yuanqing Yang. "It is with this passion and belief in technology that we launched Tech World 2020—entirely virtual for the first time ever."
During Tech World, Lenovo visionaries and partners across industries reflected on this unprecedented year and look forward to a faster, more connected, and more flexible future. The emphasis throughout the two-day event was on our relationship with technology—at the consumer and enterprise levels—brought into focus by the challenges of the global pandemic. It's not just about the world's first foldable PC poised to reimagine portable productivity, the industry's first 5G PC, or a suite of breakthrough devices, though there was plenty of innovation on display. Instead, Tech World sessions explored the most exciting and essential frontiers of technology. Lenovo is building new technological ecosystems and service-led solutions that position all of us to adapt, thrive, and innovate for years.
"As we see the smartification of classrooms, workspaces, and even cities take place worldwide, Lenovo is committed to providing the products, services and solutions equipped with core technologies like artificial intelligence, cloud/edge computing and augmented reality," said Gianfranco Lanci, Lenovo President and COO.

Future of Remote and Hybrid Work: Versatile, Collaborative, and Powerful
As employees across industries work remotely and new hybrid workplace models emerge —those fortunate enough to have the option—the lines between work and personal lives often blur.
"While individuals may be working from the comfort of their homes and saving time because they are not commuting, our research shows that most individuals are working more hours each day and they are multi-tasking even more than before," said Eric Yu, Senior Vice President and General Manager of Lenovo's Intelligent Devices Group's Small and Medium Business (SMB) Segment. "With the right technology, individuals can be better at multitasking and reap the benefits of increased focus and efficiency which in turn can restore a greater work-life balance."

In the current working environments, employee experience (EX) is even more important than ever. From a recent Lenovo research study, IT leaders say they plan to nearly double their investment in employee experience (EX) initiatives over the next two years. The biggest reason is the fact that EX scores improve with employee satisfaction with technology.

Some of this technology, including the versatile ThinkBook 15 Gen 2 i's integrated wireless earbuds for instant collaboration or the ThinkBook 14s Yoga i's Smart Pen, intelligently adapts to the user's behavior. Others, like the ThinkPad X1 Fold, offer an entirely new and portable form factor to reimagine productivity on the go.
Home
>>
Banking & Investments Section