Home
>>
Real Estate & Retail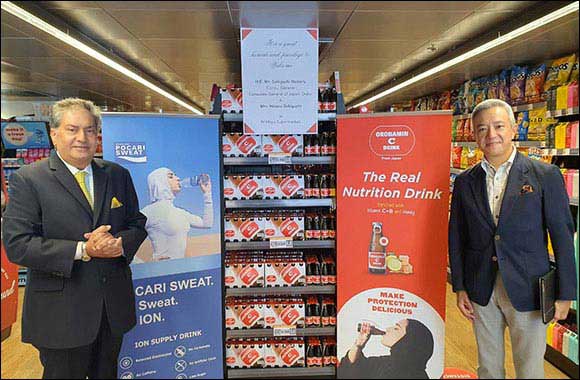 Japanese Consul General visits Al Maya Supermarket
Al Maya Welcomes H.E. Mr. Sekiguchi Noboru, Consul General, Consulate General of Japan in Dubai
According JETRO, Japan's food exports to the UAE were valued at over US$70 million in 2017.

United Arab Emirates - November 17, 2020: H.E. Mr. Sekiguchi Noboru, has just taken over as the Consul General, Consulate General of Japan in Dubai.
Mr. Kamal Vachani, Group Director, Al Maya Group, Dubai welcomed the New Consul General, H.E. Mr. Sekiguchi Noboru to Dubai.
During his visit, Mr. Vachani informed the Consul General about the FMCG and other products available at the Al Maya Supermarkets across the UAE. Al Maya Group has been distributing a large number of Japanese products for the last 2 decades, he added.
The Consul General appreciated the group's role in promoting food and other Japanese products in the UAE and GCC.
Al Maya Group, the UAE-based business conglomerate, has more than 50 supermarkets in the GCC countries in addition to other businesses.
Mr. Kamal Vachani thanked the Consul General for visiting Al Maya Supermarket and assured him full support from Al Maya Group for importing more and more FMCG products from Japan and wished him all the best on his new assignment in Dubai as Consul General
Home
>>
Real Estate & Retail Section