Home
>>
Healthcare & Medicine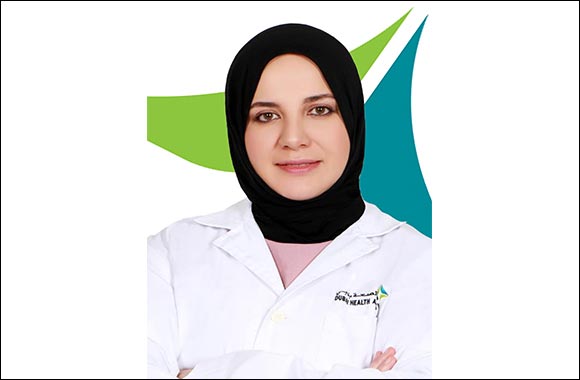 DHA Holds 35 Virtual Webinars to Discuss Prevention and Management Methods of Cyberbullying
The webinar is in line with the fourth National Bullying Prevention Week
Dubai, United Arab Emirates, 18 November 2020: The Dubai Health Authority (DHA) is participating in the fourth National Bullying Prevention Week with 28 local & federal authorities. The initiative is organized by the Ministry of Education and is held under the patronage of H.H. Sheikha Fatima bint Mubarak, Chairwoman of the General Women's Union (GWU), President of the Supreme Council for Motherhood and Childhood, and Supreme Chairwoman of the Family Development Foundation (FDF).
Dr.Sawsan Al Nahas, Senior Specialist Public Health & Acting Head of School Health Section said that the DHA seeks to address the phenomenon of cyberbullying among students in private schools in Dubai.
Dr. Al Nahas also said that the DHA's school health department organized many events and activities through various virtual educational platforms in cooperation with the Medical Education and Research Department. More than 25 mental health specialists from the Dubai Health Authority, Dubai Police and different strategic partners in the private sector participated in the event to virtually reach out to 213 private schools in Dubai. The aim of the virtual sessions was to raise awareness about the phenomenon of bullying, especially electronic bullying, its relationship with Covid-19, its impact on students, and how to intervene and prevent it from happening
Dr. Wadia Muhammad Sharif, Director of the Medical Education and Research Department at the Dubai Health Authority, said that the educational awareness webinars will be held through different virtual platforms targeting school students, teachers, employees and parents, in order to contribute to creating an environment free of all forms of bullying in schools. Additionally, three virtual panel discussions will be organized in both Arabic & English by mental health professionals from the Community Police Protection Center - Dubai Police and private partners to clarify major concepts and answer queries related to cyberbullying. The sessions will be held for parents of students & academicians in private schools of Dubai. All private schools have also been directed to organize different awareness activities, throughout the week and share it using the campaign hashtag on social media.
The Dubai Health Authority takes this opportunity to extend its sincere gratitude to all mental health professionals and partners who contributed to the campaign during the National Bullying Prevention Week; Dubai Police, Al Jalila Hospital, Cambridge Medical Center, Life Works Center, Medicare Hospital, Mediclinic Al Garhoud, Camali Clinic Child & Adult Mental Health, The American Center for Psychiatry and Neurology Center, Dubai Community Health Center, the Developing Child Center, Novomed Hospital, Al Zahra Hospital, International Modern Hospital and GMC Clinics.
Home
>>
Healthcare & Medicine Section