Home
>>
Banking & Investments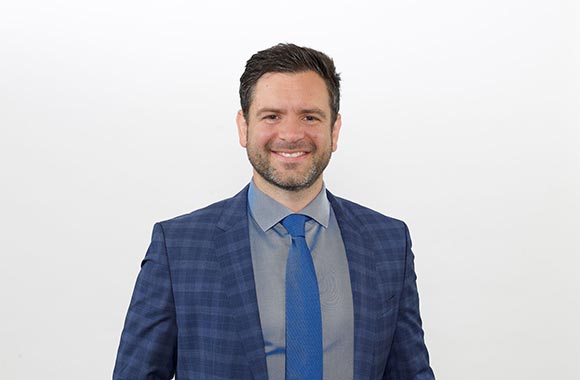 Insurers becoming more Attracted to ETFs
• Insurers plan to increase allocations to ETFs in the coming years
• ETFs allow insurers to rapidly diversify their allocations by testing new strategies in a more liquid environment
• ETFs are emerging as a key vehicle for institutional investors – among which insurers - to integrate ESG criteria into their portfolios.
Dubai, United Arab Emirates, 25 January 2021: The use of ETFs by insurers has grown both in terms of assets and portfolio applications in recent years, and more plan to increase their allocations in the years to come, according to Invesco.
"Contrary to the view that insurers might not need the benefits traditionally put forward by ETFs and therefore rarely use them in their investment strategies, we have actually observed a rising interest by European insurers over the past few years with plans to increase allocations," says Charles Moussier, EMEA Head of Insurance Solutions at Invesco.
Invesco's view is supported by a recent report by Cerulli Associates, which show that 42% of UK insurers plan to increase the number of ETFs on their platforms over the next three to five years, a figure close to that of other major European countries (46% in Italy, 38% in France, 37% in Germany and 48% in the Netherlands and Belgium). In the US, a report by S&P Global indicates insurance company assets invested in ETFs nearly doubling in the last 5 years.
ETFs often offer more trading flexibility, lower operating costs, and have higher liquidity, making the product attractive to investors. However, insurers invest very large tickets and therefore already benefit from very low institutional management fees. They also invest over the very long term and do not necessarily need the increased liquidity offered by ETFs. Invesco's analysis looks into other drivers of ETF adoption by insurers.
"An essential element that differentiates insurers from other investors is their emphasis on diversification," explains Moussier. "While they may also be sensitive to the intrinsic advantages of ETFs, we find that insurers particularly appreciate the variety of the strategies available using ETFs." ETFs enable insurers to rapidly diversify their allocations by testing new strategies or gaining access to asset classes that are less accessible or less liquid in other formats.
Across Europe, low interest rates mean that insurers are shifting their asset allocations to focus on higher-yielding fixed income, structured products, and private assets. According to Invesco, as ETFs are often more liquid than the underlying securities, they allow insurers to test their exposure in these classes without taking on long-term commitments. ETFs can also act as an intermediate step for insurers before considering dedicated mandates or funds.
Strategies integrating environmental, social and governance (ESG) criteria have become core for investors, and ETFs play an important role in institutional investors' integration of ESG criteria into their portfolios. ESG funds are over-represented in European ETF inflows and have been gaining market share thanks to positive flows every month since January 2017 . For insurers especially, ESG ETFs combine strict compliance with regulatory requirements, with flexibility in asset allocation and the fine-tuning of their ESG strategy. Another structural reason for the success of ESG ETFs with insurers is linked to the intrinsic qualities of ETFs in terms of transparency, flexibility, and cost. "Adopting ESG is no longer seen by insurers as a constraint, but an opportunity as ESG strategies have demonstrated their ability to reduce risk in turbulent markets," says Moussier. The Covid-19 pandemic and the market volatility it brought has only accentuated the trend towards ESG ETFs.
While other drivers have emerged for ETF investing, liquidity does remain important to insurers, as well as cost and performance. As with most institutional investors, when selecting ETFs, insurers look at the liquidity of the fund Insurers manage liquidity with its plans in mind – units of accounts, horizon funds or retirement plans, to cope with more frequent and larger withdrawals from their customers.
Among insurers in the Middle East, the appetite for ETFs is slowly growing. "We see the use of ETFs amongst Middle East Investors continue to grow across asset classes as investors seek to reduce cost within their portfolios. The flexibility, liquidity and anonymity that ETFs provide is of particular interest for regional insurers," said Alessio Cirillo, Client Director at Invesco EMEA.
Home
>>
Banking & Investments Section