Home
>>
Technology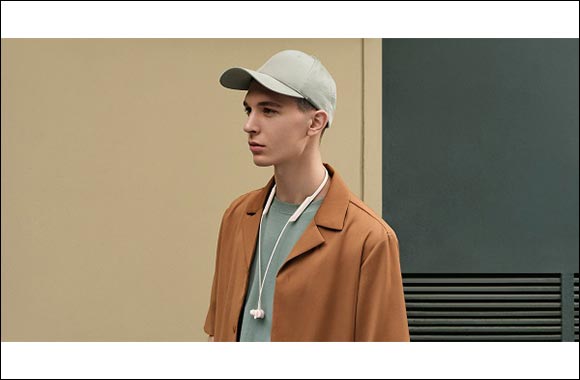 Here is Why the HUAWEI FreeLace Pro is our Favourite for One of the Trendies Neckband Earphones
Kuwait – March 01, 2021: We took into consideration some of the key features you need to look at when picking up a neckband earphone. This includes features like battery life, overall noise cancellation and sound quality and finally the connectivity with smartphones and other devices. The price is an important factor as well. After going through all the available models in the market, we have come down to our 3 picks for neckband earphones: The new HUAWEI FreeLace Pro, Bose QC 30 and Sony WI-1000 XM2. However, thanks to its strong features and audio capabilities at its helm, the HUAWEI FreeLace Pro might just be your best choice. Here's how these three neckband earphones fare against each other and how the HUAWEI FreeLace Pro comes out on top.
1. HUAWEI FreeLace Pro – Best overall neckband earphones
At the top of the list lies the HUAWEI FreeLace Pro, the latest addition to Huawei's growing audio portfolio. This neckband earphone, garnering multiple accolades globally, brings together all the key features that users need all at a more affordable price point. The HUAWEI FreeLace Pro packs a battery large enough to last 24h on a single charge. Charging it doesn't take too long either, because a single 5 minute charge can give you up to 5h of use! Even the charging method is quite unique, because the USB Type-C charger is built into the control box, which can be simply plugged into a USB Type-C port to start charging. This also takes away the need to carry around extra cables to charge on the go!
It uses a setup of microphones for dual active noise cancellation which cancels out both ambient noise around the user and residual noise in their ears. The HUAWEI FreeLace Pro also uses a Triple mic Noise cancellation setup to boost call voice quality for an undisturbed calling experience. The 14mm drivers contribute to great audio and is complemented further by a dedicated bass tube that allows for deep bass and high frequency range for a studio like experience.
You can also pair multiple devices and switch between them by simply double pressing the power button, taking away the hassle of disconnecting and reconnecting. The HUAWEI FreeLace Pro also come with a low-latency gaming mode which uses an optimized wireless audio codec that reduces audio latency in-game to as low as 150ms, making it a great choice for gamers as well. To top it off, it is also more affordable while also packing more features that users would need.
2. Bose QC 30 – Quality audio at higher price
In second place sits the Bose QC 30. Based on the reputation of the powerful QC series that are known for its top-notch audio quality, the Bose QC 30 brings together all of what Bose knows best into a smaller form factor. If we are to compare battery life, a full charge of the Bose QC 30 gives you 10h of use, which is not as much as you get from the HUAWEI FreeLace Pro. It also uses a standard wired charging method, which while a little old school, gets the job done. However, because of this method, a full hour of charging can get you just 15 minutes of use, which doesn't really work when it comes to on-the-go use.
Insert image of Bose QC 30
The Bose QC 30 offers variable noise cancellation and excellent sound quality, which is quite staple when it comes to the brand. However, if put up against competing neckband earphones like the HUAWEI FreeLace Pro, noise cancellation leaves room for improvement. Its 10mm drivers do however, result in good immersive audio. In terms of connectivity, the Bose QC 30 opts for the standard methods of using an app or finding it on a Bluetooth menu.
However, the biggest caveat with the Bose QC 30 is actually the price point it comes in, which can make it an expensive purchase for minimal features.
3. Sony WI-1000 XM2 – Strong audio with just a few caveats
Finally in third place is the Sony WI-1000 XM2. Sony's addition to this list comes with strong audio capabilities, which could make it a great contender for users who love their audio. However, there are a few points where it misses the mark. For instance, a full charge of the Sony WI-1000 XM2 gives you just 15h of use. Charging it for 10 minutes gives you around 80 minutes of use as well. However, since it still uses an external cable to recharge, it could be a hassle to use on the go.
Insert image of Sony WI-1000 XM2
In terms of noise cancellation and audio quality, the Sony WI-1000 XM2 uses a smaller 9mm driver, which isn't bad but is dwarfed by the 14mm driver in the HUAWEI FreeLace Pro. However, with features like Active Noise Cancellation, Adaptive Sound Control and a customizable EQ, the Sony WI-1000 XM2 is capable of tuning out external noise and providing accurate and detailed sound. Connectivity is also simple, using standard methods such as finding and pairing via the smartphone's Bluetooth menu.
Final Verdict and winner
While our top three picks deliver in terms of performance and comfort, there are a few points that gives the HUAWEI FreeLace Pro an additional advantage. Its longer battery life, stronger noise cancellation, better sound quality, intelligent connectivity solutions and friendlier price point make it our top pick for those who want a new neckband earphone, while the Bose QC 30 and Sony WI-1000 XM2 come in closely behind.
Meta description: Our top 3 picks for wireless neckband Bluetooth earphones in 2021
Home
>>
Technology Section