Home
>>
Healthcare & Medicine
Pure Health expands lab facilities for COVID-19 testing at Obaiduallah Hospital, Ras Al Khaimah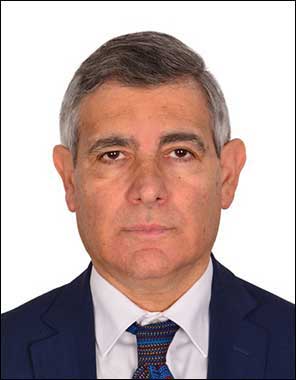 Ras Al Khaimah; September 08, 2021: Pure Health, the leading integrated healthcare solutions provider in the UAE, launched their extended laboratory service offerings at the Ibrahim Bin Hamad Obaidullah Hospital in Ras Al Khaimah to include COVID-19 RT- PCR testing.
Healthcare facilities in and around Ras Al Khaimah can now use the laboratory facilities of the hospital operated by the UAE Ministry of Health and Prevention (MOHAP) located in Al Oraibi area, Ras Al Khaimah, for COVID-19 testing.
"The COVID-19 testing facility is yet another addition to the Ibrahim Obaidullah Hospital's healthcare services to cater to the citizens and residents of Ras Al Khaimah and nearby areas. With the laboratory's capacity to run 10,000 COVID-19 RT-PCR tests per day, we can now further support Ras Al Khaima's healthcare system with the necessary tests and prompt results" said Dr. Yousif Al Tair, Director, Ibrahim Bin Hamad Obaidullah Hospital.
"We have been on the forefront of fighting the pandemic since it originated in 2019. Under the guidance of MOHAP and the Nation's Leadership, we have ramped up Covid-19 screening and testing across the northern emirates. The launch of this laboratory is our latest contribution to Ras Al Khaimah's healthcare system. More similar projects to improve the healthcare ecosystem throughout the country are in the pipeline. We are in the process of setting up more Covid-19 RT PCR testing laboratories in the northern region." said Carlo Kaabar, Medical director, MOHAP Labs at Pure Health.
The COVID-19 testing facility at Ibrahim Bin Hamad Obaidullah Hospital, is set to provide results within 12 hours for inpatients of all RAK hospitals and 24 hours for screening samples.
"Considering the urgent nature of inpatient testing, the laboratory uses advanced analytics within its laboratory information system to prioritise inpatient samples against screening samples. The laboratory uses state-of-the-art, automated laboratory analyzers with advanced laboratory information systems to connect with other facilities, such as hospitals, PMDs, PHCs, government entities to report the results" Carlo added.
Earlier, Pure Health had installed one of the world's most advanced diagnostic systems in the region, Aptio 2 Robotic Automation System, at the laboratory of Ibrahim Bin Hamad Obaidullah Hospital. The installation of this system has made Obaidullah Hospital the central reference location point for all laboratories in Ras Al Khaimah.
Pure Health is a specialist in healthcare services and technology, facilitating healthcare organisations to run more efficiently. Pure Health partners with hospitals, integrated healthcare systems, healthcare suppliers, the Federal Government, and others across the spectrum of care to build health facilities that deliver better care to patients in every setting.
Since 2017, Pure Health has been operating all medical and diagnostic laboratories of MOHAP hospitals under a partnership agreement with the ministry. The partnership started with 11 laboratories and now Pure Health manages over 150 laboratory facilities in the UAE.
Home
>>
Healthcare & Medicine Section