Home
>>
Automobile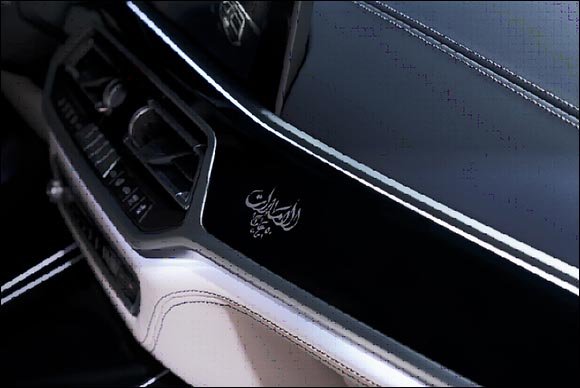 BMW Announce the X7 UAE 50th Year Edition to Mark the UAE's Golden Jubilee
November 25, 2021: A special milestone for a special country demands the release of a special car – step forward the BMW X7 UAE 50th Year Edition.
Only 50 of these powerful, elegant cars will be available to order online in a memorable homage to the United Arab Emirates as it celebrates its Golden Jubilee in 2021.
AGMC, the official importer of BMW Group vehicles in Dubai, Sharjah, and the Northern Emirates, and Abu Dhabi Motors, the official importer of BMW Group vehicles in Abu Dhabi and Al Ain are proud to announce the arrival of these 50 luxury cars that will grace the country's roads with their unique mix of dynamism, power and poise.
Each car carries a bold UAE 50 Years emblem on the exterior and a handprinted 50 Years insignia on the interior that's written in Arabic. A new shade of white called Frozen Brilliant White Metallic and M V-spoke wheels helps this impressive SAV (Sport Activity Vehicle) stand out from the crowd. One final flourish comes via a bespoke car perfume that adds glamour to the driving experience.
An engineering marvel, the BMW X7 UAE 50th Year Edition is available in two models: the M50i and the xDrive40i, both of which form a tribute to the history and achievements of the UAE as it celebrates its National Day and 50 glorious years.
Home
>>
Automobile Section