Home
>>
Entertainment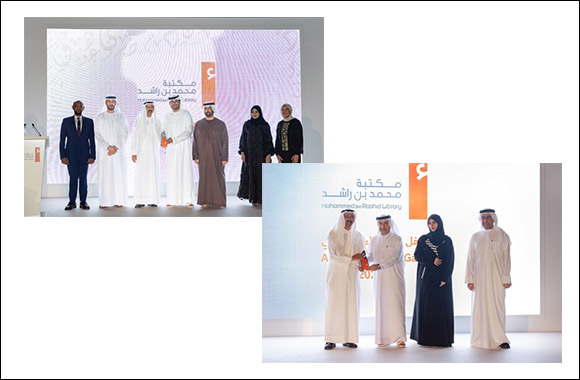 Mohammed Bin Rashid Library Recognises the Partners, Sponsors, and Supporters of its Cultural Mission
In a special ceremony attended by senior officials
Dubai, UAE; January 13th, 2023: The Mohammed Bin Rashid Library (MBRL) hosted its "Annual Partners' Gala" to honour its partners, sponsors, and stakeholders across government, semi-government, and private institutions. Held in the presence of H.E. Mohammed Al Murr, Chairman of the MBRL Foundation; Mohammed Salem Al Mazrouei, Board Member of the MBRL, and a number of senior officials and staff. The ceremony affirmed the Library's keenness to recognise the accomplishments of its partners, in addition to promoting joint cooperation to realise the key shared goals, improve awareness, and lead the new generation in terms of cultural support.
"Today, we honour all those who have contributed to the development of MBRL and recognise all their sincere efforts, which made MBRL one of the most prominent cultural destinations, housing the largest collection of diverse sources of knowledge, including more than 1 million titles in several languages and across all fields," said H.E. Mohammed Al Murr, Chairman of the MBRL Foundation.

"We also celebrate MBRL's successes realised in such a short time since its inauguration last year, hoping to continue the joint cooperation between all partners in the long term. We thank everyone for their great contributions and efforts in enriching the Library's content and bolstering its diversity. We look forward to continuing our partnerships, supporting our plans to ignite the passion for knowledge, achieve comprehensive development, and ensure a better future for us and our future generations, in line with the 'We the UAE 2031' vision." H.E. added

The event started with an opening address by H.E. Al Murr, followed by a pre-recorded video displaying MBRL's major achievements since its inception and its establishment journey from concept to reality. The ceremony proceeded with honouring all partners, sponsors, and stakeholders, as well as media professionals and a number of visual, printed, and digital media outlets for their considerable contributions in supporting the cultural scene in the UAE and MBRL in particular.
Moreover, MBRL honoured H.E. Dr. Anwar Gargash, Diplomatic Advisor to His Highness the President of the UAE; H.E. Abdul Rahman Al Owais, UAE Minister of Health and Prevention; H.E. Mr. Omar Al Futtaim; H.E. Eng. Hussain Nasser Lootah, Former Director General of Dubai Municipality; Mr. Jamal Al Ghurair; Mr. Shabib Al Marzouqi; Mr. Muhammad Nour Al Hashemi, and Mr. Abdullah Mohamed Tayeb Khoury.

Entities recognised for their unwavering support to make MBRL one of the most prominent cultural destinations locally and regionally included: the Roads and Transport Authority (RTA), Dubai Municipality, Dubai Culture & Arts Authority (Dubai Culture), Dubai Government Human Resources Department (DGHR), Department of Finance (DoF), National Library and Archives (NLA), Community Development Authority (CDA), Islamic Affairs and Charitable Activities Department, Department of Economy and Tourism in Dubai, the Department of Culture and Tourism - Abu Dhabi (DCT), the Hamdan Bin Mohammed Bin Rashid Al Maktoum International Photography Awards (HIPA), Dubai World Trade Centre (DWTC), Emirates NBD, Emaar Properties, Dubai Corporation for Ambulance Services, Support Services Centre, Etisalat by e&, Media Regulatory Office - Ministry of Culture and Youth, the Ports, Customs, and Free Zone Corporation (PCFC), House of Wisdom, ProQuest, and Naseej.
Home
>>
Entertainment Section