Home
>>
Entertainment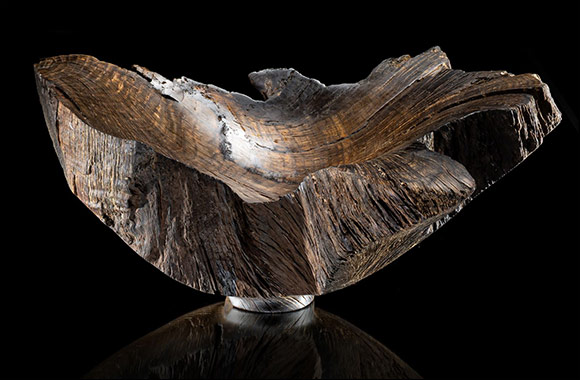 6500-year-Old Oak Trees and Art Pieces in Dubai
Dubai, January 25, 2023: Subfossil Oak Company and Crystal Caviar, manufacturers of luxury products based in the Czech Republic, are showcasing 6,500-year-old 12 sub-fossilised oak trees, as well as artwork pieces by Czech artist Jaroslav Prošek and products made from this unique wood at the VIP Terminal Jetex at Al Maktoum International Airport.
Themed 'Subfossil Oak Forest at Jetex: The Past Becomes Luxury', the event comes in line with the commitment to provide exclusive and luxury products to the world, that are unique in their own sense, with no 2 woods being alike and they are not just decorative pieces, but also artwork. The products, which will be featured during the exhibition, include art pieces, interior design products, decorative products, and jewellery.
Found more than 8 meters deep in the ground, the subfossil oak trees, which were preserved for 6,500 years by glacial sediments in the North Moravia region of the modern Czech Republic, are considered to be the first trees after the Ice Age.

Some of the art pieces from these companies have been made by renowned artists such as Sir Anthony Douglas Cragg and the world-famous Czech artist Vlastimil Beránek. These artworks are currently exhibited in important museums in Europe.
In addition, the most significant museums in Europe, including the Natural History Museum in Vienna, the Manchester Museum in Manchester, the National Museum in Prague, the Museum für Naturkunde in Berlin, the Natural History Museum in London, the Royal Botanic Gardens in London, and the Museo de Arte Moderno in Bogota in Latin America, currently have subfossil oaks trees in their collections.
Home
>>
Entertainment Section