Home
>>
Healthcare & Medicine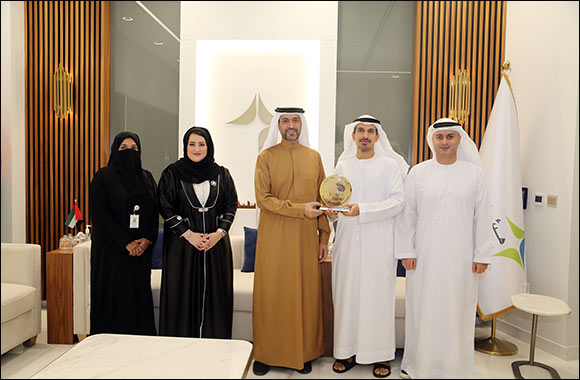 Dubai Health Authority Receives Accreditation for the Internship and Residency Program from National Institute for Health Specialties
Dubai, United Arab Emirates, January 29, 2023: Dubai Health Authority( DHA) recently received an accreditation for the internship and residency program from National Institute for Health Specialties.
This is the first-of-its kind accreditation in the UAE in this field.
His Excellency Awadh Seghayer Al Ketbi, Director General of the Dubai Health Authority said that medical professionals are the core of the health sector and that the DHA prioritises providing them with continuous learning opportunities that helps them stay up-to-date with the latest in the medical field ,in all aspects, from processes to technologies.
He added that accreditations are vital in the health sector as they provide a benchmark to ensure unified standards of care across different health facilitates.
Dr. Mohammed Al Houqani, Secretary General of the National Institute of Health Specialties praised the level of training and medical education in the participating private hospitals under the umbrella of the Dubai Health Authority. He also pointed out the importance of involving the private sector with training and developing medical professionals in the country, in order to raise the level and quality of higher medical education, and specialized training programs that help in the development of health care.
In line with the coordination that took place between Dubai Health Authority and the private sector hospitals, several private sector hospitals obtained a permit to accredit training facilities and they fall under the umbrella of the Dubai Health Authority as a sponsor of the excellence program.
These facilities include: American Hospital, Medcare Hospital, Aster Hospital, Saudi German Hospital, Dr. Sulaiman Al Habib Hospital, Fakeeh University Hospital, and Zulekha Hospital Dubai.
Dr. Wadeia Mohammad Sharief, Director of Medical Education and Research Department at the Dubai Health Authority said that the training completion certificate will be issued by the Dubai Health Authority at the end of the academic year in line with DHA regulations.
She said this initiative provides an opportunity to train a larger segment of graduates from medical colleges and universities, and provides them with an opportunity to join the Year of Excellence program in the Emirate of Dubai, which in turn qualifies them to practice medicine and then join residency and postgraduate programs.
Home
>>
Healthcare & Medicine Section