Home
>>
Events & Exhibitions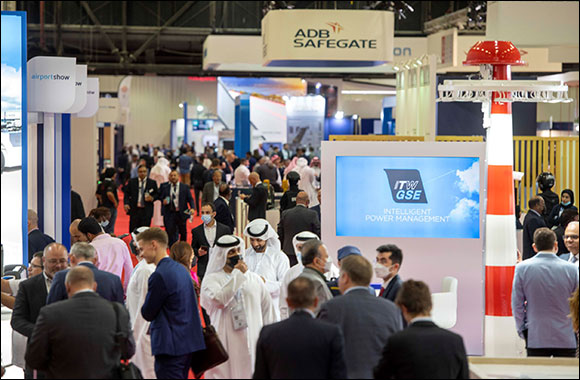 Dubai to Host 22nd Airport Show in May as the Aviation Industry gets Energized
Passengers expect enhanced travel experiences
Over 200,000 flights a day globally by the mid-2030s
B2B show to meet buyers from over 30 airports
Three exhibitions and two conferences to be hosted
Automation among three key themes

Dubai, United Arab Emirates, January 30, 2023 – Key global airport industry players will showcase their energized enthusiasm at the trend-setting Airport Show in Dubai in May, with three exhibitions and two conferences over three days on its sidelines.

To be held under the continued patronage of His Highness Sheikh Ahmed bin Saeed Al Maktoum, President of Dubai Civil Aviation Authority, Chairman of Dubai Airports and Chairman and Chief Executive of Emirates Airline and Group, the 22nd edition of the world's largest annual airport industry B2B platform will connect over 200-plus aviation brands and 100-plus buyers from over 30 airports and aviation authorities from 20 countries making it to the annual trade show from May 9 to 11.

His Highness Sheikh Ahmed said the airport industry has come back almost to its full strength and the construction of new airports and expansion are on to meet future needs.
The global domestic passenger traffic is projected to reach 2019 levels in late 2023, with international passenger traffic taking another year to recover, reaching 2019 levels by H2 2024. Officials anticipate the passenger business generating US$522 billion in revenues for the carriers and the airports returning to profitability and witnessing fewer disruptions.

Also taking place on the sidelines of the Airport Show will be industry-specific exhibitions and conferences – the Global Airport Leaders' Forum, Air Traffic Control Forum, Airport Security Middle East, and the Women in Aviation Anniversary.
Women in Aviation Middle East Chapter will be celebrating its 10th anniversary this year and will have two days at the show covering a one-day conference and another day for workshops and round-table discussions.
With a tagline of 'Connecting the Global Airport Industry', the high-profile global platform will see over 4,500 visitors, with its key themes being sustainability at airports, automation and urban air mobility. Exhibitors have been confirmed from the United States, Italy, France, Germany, Denmark, Turkey, Netherlands, China, Belgium, Korea, Sweden and the UAE. These include ADB Safegate, CEIA, Egis, emaratech, Goldhofer Aktiengesellschaft, Groupe ADP, Guinault SA, Honeywell, ITW GSE, Nuctech, ShenZhen CIMC- Tianda Airport Support Ltd., Smiths Detection, Teknik Dokum, and TLD.

Participating in the conferences will be top executives from various reputed organizations including the Airports Council International (ACI), the trade association of the world's airports whose members operate 1950 airports in 185 countries, and the International Air Transport Association (IATA), the trade association of over 300 comprising 83 per cent of global air traffic.

The Airport Show organizers, Reed Exhibitions, a leading global events business player with over 400 events in 22 countries across 43 industry sectors that attract more than seven million participants annually, is massively marketing and promoting the show to reconnect and regain the exhibitors.

May Ismail, Event Manager at Reed Exhibitions, said the Airport Show-2023 will see the representation of the entire gamut of the airport industry and the enthusiastic participation of the stakeholders. The airport transformation is now tech-driven to help overhaul the safety, health, security, and efficiency levels in their operations around the world. Almost everything that airports require will be on display under one roof, she added.

CAPA's Global Airport Investors Database has grown in 2022, with 1074 'active, passive or aspiring' investors listed in the again-booming sector. As the industry warms up to bright prospects, aviation experts and air transport associations anticipate a return to profitability, fewer disruptions and smooth sailing, with 100,000-plus commercial flights across the planet taking off every day, expected to rise to 200,000 by the mid-2030's.

Trade-specific e-Apron will be bigger, with more leading brands in sustainable ground handling, part of the Innovations that Build Future Sustainable Airports–Innovation Trail. The 2022 edition witnessed 4,200-plus attendees from 71 countries and over 160 exhibitors from 23 countries and 100-plus buyers from 35 companies and 23 countries along with five country pavilions. The co-located events attracted 81 speakers from across the world.
This year's B2B show will exemplify to the world the regained pulse of the airport industry and its enthusiasm towards bringing it back on the healthy growth tracks in the coming years.

Home
>>
Events & Exhibitions Section