Home
>>
Food Industry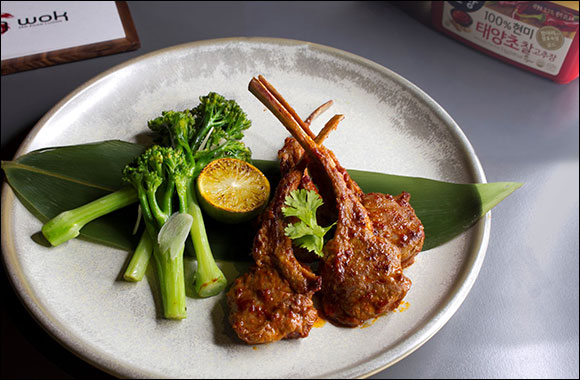 Luscious Lunch with Your Ladies at Sizzling Wok - a Perfect Galentine's Day Celebration
If you're looking for a cool spot to lunch with your ladies or celebrate Galentine's but want the food to be more memorable than the bill, Sizzling Wok at the Citymax Business Bay has got you covered.

The lunch set menu is available from Monday-Friday from 12 pm to 2:30 pm. For just AED 52, you get a soup, starter, main course, and dessert. There's also an awesome buy 3 get 1 free deal on at the moment if you're dining with friends.
Lunch with four or more of your gals at the quirky Pan-Asian eatery and get a whopping 50 percent off your food and beverage bill. This unbeatable offer is valid from 12 pm to 3 pm Monday-Friday.

Picking one or two dishes at Sizzling Wok is nearly impossible so sharing is recommended. The eclectic menu offers everything from Singaporean street food to spicy, rich Thai curries, Korean Beef Bulgogi and Gochujang lamb chops, not to mention Calcutta tangra-style chilli chicken, Burmese Khao Suey and Japanese Ramen. In other words, the bigger the group, the better.

The good news is that no matter what you order, you're going to get some of the best Asian food in town.
When your friends are all in the mood to order their next rounds halfway through their current ones, it can be tough to keep the bill from getting out of hand. Thankfully the offer applies to beverages too!

Sizzling Wok's cocktail, grapes, and hops list, created and curated by the in-house team is equally diverse and includes original concoctions like The Shanghai Swizzle, Nihonshu Daisy, Shiso-Wabi, Mouhitotsu Negroni and Blossom Season that sound as deliciously exciting as they taste. The hops list also includes some Asian favourites for added authenticity.

And on Tuesdays from 12 to 3 pm and 7 to midnight, its 3 free drinks for ladies on a spend of AED 30 on food!
What are you waiting for? Book that luscious lunch with your ladies today by calling 0563162245 or visit @sizzlingwokae on Instagram for more details.
Home
>>
Food Industry Section