Home
>>
Government, Legal & Humanity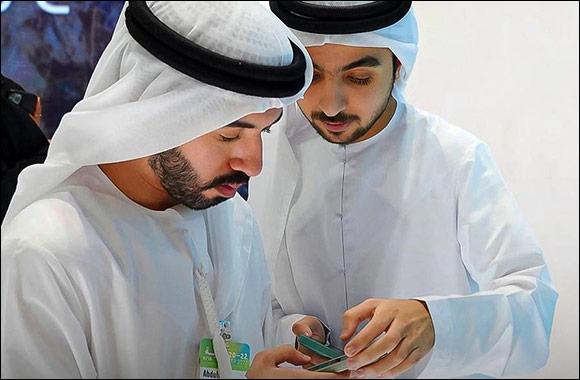 Dubai Municipality Starts Accepting Applications for the Pioneers Program for Fresh Graduates
Dubai, UAE, 31 January 2023: Dubai Municipality has started accepting applications for its Pioneers initiative for fresh graduates, which aims to give Emirati graduates access to scientific knowledge and training in various professional and technical domains within the Municipality. The initiative further provides the opportunity to undergo on-field training, fostering their professional and personal growth as well as enabling them to advance in their pursuit of success.
H.E. Dawoud Al Hajri, Director General of Dubai Municipality, said: "The Municipality is committed to developing human capital through several innovative programs and initiatives that draws national talents and empowers them by offering necessary training. This is in line with the directives of our wise leadership to promote Emiratisation in Dubai, and the development of the emirate's future leaders."
"The various training and vocational programs launched by the Municipality are part of our strategy to invest in the young Emirati talents as well as build their skills and capabilities in order to empower them. Additionally, these programs enable them to adapt to the rapid changes occurring in the development and knowledge sectors, fostering the culture of sustainable innovation," Al Hajri added.
Wesam Lootah, CEO of Corporate Support Services Sector at Dubai Municipality said: "The Pioneers initiative is one of the initiatives that encourage Emirati youth to achieve success in their professional lives, as it mainly aims to adopt and train university graduates, in order to enrich their practical experience, by offering the young talents the opportunity to engage within a professional setting, preparing them to face challenges and overcome them. This is in accordance with the Municipality's required disciplines and specialisations as well as Dubai's future goals and visions."

Goals
The Pioneers initiative was established by Dubai Municipality to adopt and train fresh graduates in various technical and professional sectors within the Municipality. The initiative aims to improve their hands-on learning in their field of study.
The Municipality stated that the vocational training would last for three months to a maximum of one year, during which the trainee would receive a monthly stipend. The scientific specialisations within the Municipality include engineering of all kinds according to the municipality's fields of work, nutrition, food safety, and agricultural sciences.
Eligibility
The applicant must be a UAE citizen and a fresh graduate with a Bachelor's Degree Or Higher Diploma from a recognized higher education institution to be able to enroll for the Pioneers program. The applicants should also have completed their compulsory military service or present proof that they are exempt from undergoing the service, in accordance with the established procedures by the National Service and Reserve Authority. Furthermore, the applicant must also pass the personal interview and any other tests as required by the Municipality.
Home
>>
Government, Legal & Humanity Section