Home
>>
Banking & Investments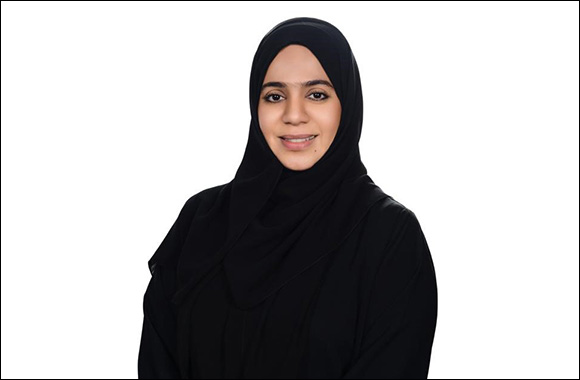 ADIB Appoints Bushra Al Shehhi as Chief Human Resources Officer
Al Shehhi played a significant role in promoting Emiratisation initiatives at the bank, empowering UAE talents with the necessary tools and expertise to excel in the financial services sector
Abu Dhabi, 03 March 2023: Abu Dhabi Islamic Bank (ADIB), a leading financial institution, announced today the appointment of Bushra Al-Shehhi as the new Chief Human Resources Officer. Bushra will now oversee the management of human resources affairs, operations, and related strategies for the entire Group, including branches and institutions outside the country that support the bank's business plan and strategic directions for the next phase of ADIB's growth plan 2025.
Commenting on the appointment, Nasser Al Awadhi, Group CEO of ADIB, said: 'We are pleased to appoint Bushra to this important role. Her vast experience in the field of human resources makes her the ideal person to lead our team and support the continued growth and success of our bank. Her appointment is a testament to our commitment to promoting Emirati leadership and women, and we hope that Bushra's appointment will inspire others to pursue leadership roles and contribute to the success of their organizations.'
Bushra is a seasoned professional and a master's degree holder in human resources management. Having worked in the Human Resources field for over 20 years working in both the public and private sectors, and during her tenure at ADIB, she has contributed significantly to creating a positive and productive work environment for the bank's employees by launching various initiatives. She helped advance the bank's Emiratisation efforts, providing UAE nationals with the tools and skills to flourish within the financial services industry.
Commenting on her new role, Bushra Al Shehhi, Group Chief Human Resources Officer, said: "I am deeply honoured to lead the human resources team at ADIB and excited to work alongside such a talented group of individuals. My goal is to build upon the already impressive work that has been accomplished, and to make ADIB an exceptional workplace for all employees. A strong human resources function is integral to the success of any organization, and I am committed to facilitating employee learning and development, improving hiring practices, and promoting a thriving company culture. I am thrilled to be a part of ADIB's ongoing achievements.'
ADIB is dedicated to fostering local talents within the UAE, with approximately 45% of its workforce comprised of Emirati nationals. In line with the National Employability Agenda: ADIB's leadership development programs, Tamkeen and Qiyadat, serve to further develop ADIB's diverse talent pool.
Home
>>
Banking & Investments Section