Home
>>
Food Industry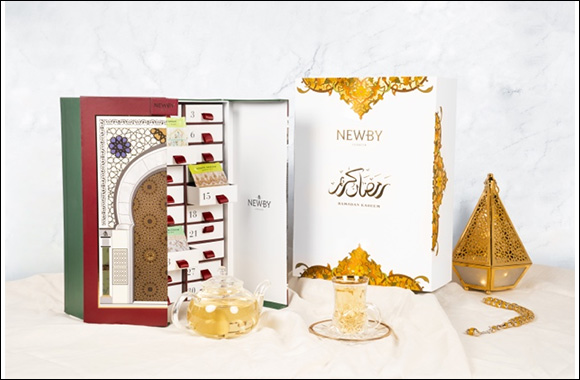 Newby London Celebrates the Holy Month of Ramadan with the Return of its Gate Calendar and Tea Taster Selection
Luxury tea brand Newby London brings back its classic Ramadan Kareem Gate Calendar and Taster Selection with a beautiful new design, offering tea lovers the perfect way to celebrate the Holy Month. As the world's most awarded tea brand, Newby London is dedicated to providing high-quality teas that are both delicious and scientifically proven to have health benefits.

Ramadan Kareem Gate Calendar (AED 700)



Discover 30 flavours in 30 Days with Newby London's Ramadan Kareem Gate Calendar. Each drawer reveals 3 sachets of luxury teas, including black, green, and oolong, as well as herbal and fruit tisanes. The tea bags are part of the Newby's Classic Tea Bag collection, inspired by the N. Sethia Foundation's luxury pashmina collection. Share these special blends with loved ones during the festive season.


Ramadan Taster Selection (AED 581)



For those looking to sample a variety of flavours, the Ramadan Taster Selection is a delightful experience for any tea lover, featuring an intricately designed box with a Middle Eastern pattern in gold. Containing four of our favourite blends cocooned in easy-to-serve Silken Pyramids, it's the easiest way to discover & enjoy fine teas.

Home
>>
Food Industry Section