Home
>>
Lifestyle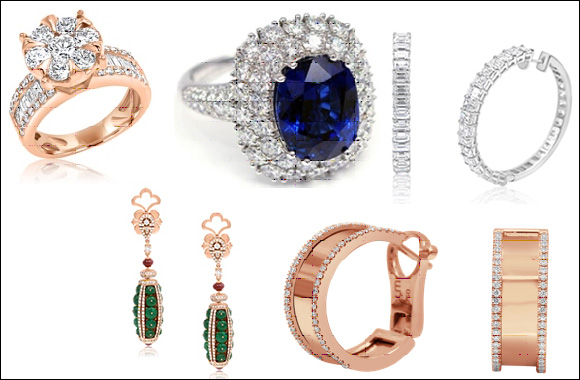 A Mother's Legacy, La Marquise Jewellery's Unique Pieces to Celebrate the most important Woman in your Life
Dubai, 15 March, 2023: Mother's Day is just around the corner, and it's the perfect time to show moms just how much they are appreciated. It's the time of the year when you get to celebrate your first best friend and the person you always turn to when you need advice. This year, make the occasion one to remember by gifting your mother, grandmother, or any other mother figure in your life a scintillating piece from La Marquise Jewellery. The renowned fine jewellery brand will showcase curated pieces from seven different collections to celebrate this special bond.

Lumière – Celebrates the coveted and warm colours of the most sought-after metal in history, Gold. Bold, versatile and timeless, these elegant bangles are handcrafted in 18k Gold combined with streamlined, geometric designs that look great stacked as they do solo.


Precious – A fitting tribute to royal colour stones and the queen of your life, your mother. The colourful collection offers a variety of classic cuts which are handpicked based on exceptional hue, saturation and colour tone.


Hoops – Delicate, invisible and magical, these elegant pieces are a wardrobe essential for mums. Combining luxury with versatility, the statement hoops complete any day to night look with a subtle yet highlighted appearance.


Imperia Petite© Shamsa – A classic collection of heritage pieces are perfect to celebrate the legacy of your moms and grandmoms on this special occasion. Carefully constructed pieces inspired by the Islamic Architecture, this collection features intricate patterned jewellery made from hand selected diamonds.

The Je Collection – A mesmerising collection for your moms showcasing the most exquisite diamond cuts and designs.
Home
>>
Lifestyle Section