Home
>>
Government, Legal & Humanity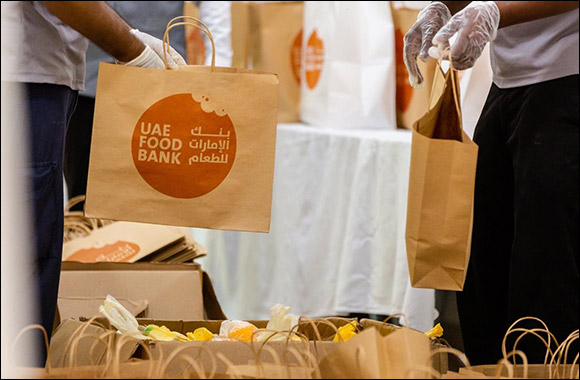 UAE Food Bank and Dubai Cares to benefit from Choithrams "Double Blessings" Campaign
Dubai, 27 March, 2023: Popular community supermarket brand Choithrams announces "Double Blessings," an annual campaign supporting Dubai Cares, a civil society organization formally associated with the United Nations Department of Global Communications and UAE Food Bank, the first food bank in the country.
In its second year, the 'Double Blessings' Ramadan campaign is expected to bring the community together in Dubai and the Northern Emirates as well as Abu Dhabi and Al Ain in the spirit of giving for four weeks between March 20 to April 13, 2023.

At Choithrams retail and online stores as well as on popular delivery will be able to purchase ready-to eat meals for AED 10 and boxes of essential rations for AED 20, to be donated to UAE Food Bank. Additionally, proceeds from the sale will be handed over to Dubai Cares to ensure school meals are provided to hundreds of children in vulnerable communities.

Abdulla Ahmed Alshehhi, Chief Operating Officer at Dubai Cares, said, "Choithrams has walked with Dubai Cares since its inception, and now with the "Double Blessings" campaign, we write a new chapter in our journey. We call on the UAE community at large, well-known for their benevolence, to give generously and create a positive impact through our programs reaching over 21 million beneficiaries in 60 developing countries."
L.T. Pagarani, Chairman of Choithrams Group, said, "Encouraged by the outstanding support of our generous customers, partners, stakeholders and staff, we are bringing back "Double Blessings" Ramadan campaign to spread goodness this Ramadan, not just among the vulnerable communities in the UAE, but overseas as well."
Manal Obaid Yaroof, Head of UAE Food Bank Committee, said, "Working alongside our valued partners like Choithrams, we are creating meaningful interactions and positive impact this Ramadan. Every donation is a blessing for the most vulnerable sections of the community."
Dubai Cares and UAE Food Bank are part of Mohammed bin Rashid Al Maktoum Global Initiatives.
Home
>>
Government, Legal & Humanity Section