Home
>>
Banking & Investments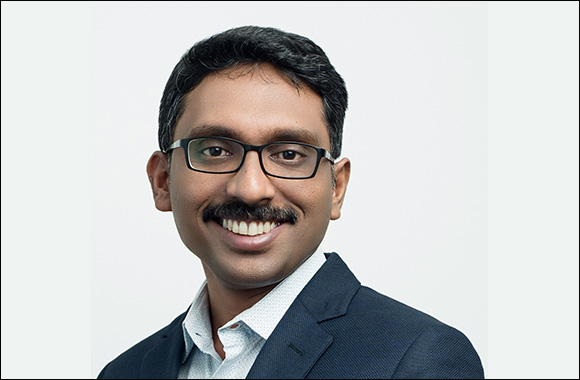 Zoho embeds ChatGPT into Apps to Enhance Generative Artificial Intelligence Capabilities
- The integration of Generative AI Technology within Zoho's Homegrown AI, Zia, elevates Customer Experience, Privacy, and Value.
- Zoho revealed a customer-centric AI strategy to draw the line between delivering richer customer experience, all the while maintaining its unwavering commitment towards user data privacy.
Dubai – 08 May 2023: Zoho Corp., a leading global technology company, announced that it has incorporated 13 generative artificial intelligence (AI application extensions and integrations, powered by ChatGPT, into various Zoho applications
Generative AI is the latest step along the company's innovation roadmap, blending third-party intelligence with Zia, Zoho's powerful AI engine, which runs on Zoho's secure cloud. Leveraging Zoho's decade-long investment in AI, this integration model greatly improves customer experience, adds considerable value, and better protects user privacy.
'The fusion of ChatGPT's generative AI with our homegrown AI features will provide users with a more intuitive, efficient, and secure experience, reflecting Zoho's deep R&D-first culture,' said Hyther Nizam, President, Middle East and Africa at Zoho. 'As a technology partner, Zoho's customers continue to rely on us for keeping them ahead of the curve while retaining core tenets like privacy and value, which they have come to respect. We will continue to deliver on this promise without compromise.'
Available in its marketplace, Zoho's new generative AI extensions, powered by ChatGPT, complement the broad portfolio of AI technology Zoho already supports. This new technology has been contextually integrated into Zoho's applications and can be leveraged right away by users of all stripes:
Zoho CRM with Generative AI
● Extract and summarise key information from customer records
● Offer predictive analysis on deals in progress
● Create personalized emails and custom templates from scratch
● Check content for grammatical errors
Zoho Analytics with Generative AI
● Get suggestions and import public datasets into Zoho Analytics. Blend public data with business data to gather insights
● Define formulas for KPI metrics
● Create SQL queries from your questions in natural language
● Create a set of synonyms for table column names
Zoho Desk with Generative AI
● Automatically summarise incoming and outgoing tickets
● Analyse mood of customer based on tone of request
● Generate automatic replies from knowledge base articles
● If not enough KB pieces available, track down publicly available information for solutions
Zoho Writer with Generative AI
● Suggest headlines, titles, and better word replacements
● Fix punctuation and shorten content, when necessary
● Ask questions within Writer and integrate answers into document
Zoho Mail with Generative AI
● Create emails from scratch
● Respond to incoming emails
● Generate multiple versions and change tone
● Get email summaries
● Highlight action items from email
Zoho Cliq with Generative AI
● Maintain anytime access to ChatGPT from within messages
● Paraphrase incoming messages for faster responses and analysis
● Transform message threads into shareable outlines
● Shorten or summarise responses to clarify communication
Zoho Social with Generative AI
● Aid in producing diverse and engaging content for posts from trending topics
● Iterate on style of post to identify the best way to present information
● Suggest relevant supporting content and images to be sourced from media libraries or uniquely generated
● Optimize existing posts by adding hashtags, removing superfluous words and implementing SEO best practices
Zoho Assist with Generative AI
● Generate shareable summaries from sessions, events, chats, and audio calls, including accompanying statistics
● Enhance customer service with automatic chat suggestions for technicians and representatives
● Modify existing text by rephrasing, translating, or reformatting
Zoho LandingPage with Generative AI
● Generate alternative content
● Generate suggestions for text type, tone, and character limit for landing pages
● Create multiple versions of a single landing page for easier A/B testing
Zoho SalesIQ with Generative AI
● Transcribe and summarise conversations
● Automatically tag transcripts to enhance searchability and shareability
● Message Review
● ChatGPT Block in Zobot
Zoho Notebook with Generative AI
● Illustrate a custom image, based on any suggestion, to be used as a cover in Notebook
● Organize notes via automatic tagging and summarising, or turn them into checklists
● Alongside Zoho Blue Pencil, receive grammar, spelling, and word choice suggestions to enhance writing on-the-fly
Zoho DataPrep with Generative AI
● Find external datasets
● Transform by Example
● Formula suggester
Zoho Meeting with Generative AI
● Index session transcripts
● Generate and download effective keynotes
As part of the announcement, Zoho also revealed its overarching customer-centric AI strategy that focuses on three core tenets: Customer Experience, Customer Privacy and Customer Value. Zoho's developing AI strategy includes platform expansion and an innovation roadmap with a focus on delivering superior customer experience and value while ensuring the highest level of customer privacy and security. Zoho has been executing and implementing AI (Zia) within its product portfolio, developing in-house technology running on the company's private cloud.
In the short term, Zoho will facilitate Zia's integration with third-party intelligence, similar to the introduction of ChatGPT, bringing the newest technology into the company's broad portfolio of business solutions. As Zoho progresses, the company intends to take generative AI technology in-house, ensuring its 90 million global users benefit from intelligent experiences as well as Zoho's leading value and privacy standards. In addition, Zoho is currently developing proprietary Large Language Models (LLMs) capable of conversing, summarizing, paraphrasing, and adapting to new tasks with zero-shot learning techniques, empowering seamless AI-driven communication and knowledge discovery like never before.
Home
>>
Banking & Investments Section