Home
>>
Banking & Investments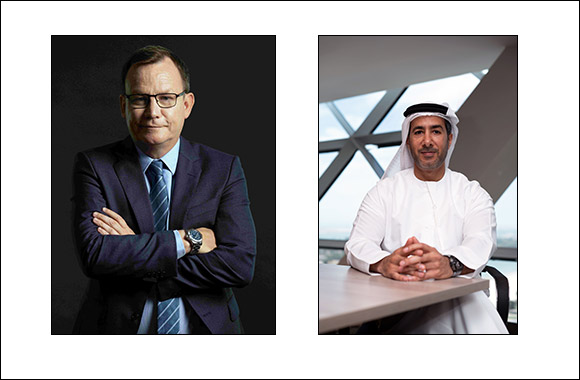 Agthia Group Q1 2023 Results Strong and Profitable Growth across the First Quarter
Reported Group net revenue +12% YoY to AED 1.18 billion after absorbing EGP devaluation impact of AED 112m
Like-for-like (LFL) revenue growth including Abu Auf in the prior year of 4.5%
EBITDA +19% YoY to AED 188 million; strong growth in Snacking and Water profitability and good cost discipline
Net profit +6.5% YoY to AED 97 million, reflecting higher interest rates and a currency headwind in Egypt
Excluding the currency headwind in Egypt, net revenue +23%, LFL revenue +20%, EBITDA +32%, net profit +19%
Abu Dhabi, UAE, 09 May 2023 – Agthia Group PJSC, one of the region's leading food and beverage companies, today announced its first quarter results for the three months ending 31 March 2023.
Financial highlights
 Group net revenue increased 12.3% year-on-year to AED 1.18 billion, with 6% from pricing and 6% volume growth, as increasing diversification by brand and geography enabled Agthia to optimize product and channel mix through the quarter. Group revenue growth, excluding the adverse currency headwind in Egypt, was 22.9% year-on-year.
Like-for-like (LFL) revenue growth, including Abu Auf in the prior comparable period, was +4.5% year-on-year in AED terms or + 20.3% year-on-year excluding the impact of EGP devaluation, with double-digit growth from Agri and Snacking, 24% growth from Protein excluding currency impact, and mid single-digit growth from Water & Food.
 EBITDA growth was ahead of revenue, up 18.9% year-on-year to AED 188 million or +31.7% year-on-year excluding the impact of EGP devaluation, and was driven by strong growth in Snacking and Water profitability, as well as scale economies across production and distribution and continued cost discipline.
Group EBITDA margin increased +89 basis points (bps) year-on-year to 15.9%, with margin expansion across Water & Food (+340bps), Snacking (+92bps) and Protein (+39bps) fully offsetting commodity-related margin compression in Agri-business (-228bps).
 Group net profit1 increased 6.5% year-on-year to AED 97 million, with net profit margin down 44bps reflecting higher interest costs year-on-year (net profit / margin impact of AED -20 million / -168bps) and currency devalation in Egypt (AED -11million / -97bps).
 Strong balance sheet: Agthia's balance sheet remained robust with cash and equivalents of AED 0.7 billion post AED 257 million of debt prepaid in the quarter. The Group's net debt to EBITDA ratio of 1.9x (net debt of AED 1.2 billion) was down from 2.3x as at December 2022.
Expanding in-house capabilities and leveraging efficiencies to future proof growth
Good progress was made through the quarter in expanding the Group's capabilities and efficiencies.
 Leveraging Agthia's Egyptian platform: Egypt is a strategically important market for Agthia, not only in the favorable, long-term socio-demographics and structural demand for Protein, Snacking and Coffee products, but increasingly as a manufacturing hub for key regional and international export markets, leveraging low-cost capacity in the Group's well-invested facilities.
During the quarter, Agthia strengthened its export focused resource and has already seen encouraging progress through new Food Service volumes across the region as well as vegetarian and plant-based orders into new international markets.
Abu Auf, the Group's most recent acquisition, is now selling Date Crown and BMB ranges through its domestic channels in Egypt, and is currently scoping opportunities to increase export of its premium branded coffee and nut products.
 Investing in innovation: Innovation is the lifeblood of Agthia and plays a vital role in its strategic vision of being a leading food and beverage company in the MENAP region and beyond by 2025.
As part of our strong innovation pipeline, we launched the first locally-produced 100% rPet water bottle in April. In Snacking, market share gain in UAE Retail was underpinned by innovative new gifting ranges and value-add product and packaging formats in the dates business (chocolate dates, snack packs and date pouches), and Abu Auf continues to diversify its snacking portfolio to meet the strong demand for healthy snacks.
 Progressed the Group's sustainability agenda: Agthia made continued progress across the four pillars of its sustainability agenda, reducing water usage ratio and GHG scope 2 emissions by 2.6% and 4.3% respectively, and electricity consumption by 1.3%. Following recent legislative change, Agthia has also committed to launching rPET products, with a contractual offtake commitment with Veolia for a planned PET recycling plant in the UAE.
 Progressed the Group's digital roadmap: Agthia's 5-year digital roadmap is intended to transform the Group from a product-led to data-led, consumer centric organization, and continued progress was made in the quarter through 1) new Digital & Technology hires and creation of a SAP and Oracle Centers of Excellence enabling us to harmonize business processes, data and adoption of industry best practices while streamlining our technical landscape; 2) a new loyalty program in Water Home Delivery and renewed focus on delivering a best-in-class customer experience digitally; 3) a new Partnership with Microsoft to bring a state-of-the-art CRM and Contact Centre.
Khalifa Sultan Al Suwaidi, Chairman of Agthia Group, commented: "Agthia's continuing momentum in the first quarter of this year, nothwithstanding a challenging external environment, is testament to its progressive leadership and seamless execution of its strategy to become a leading food and beverage company in the MENAP region and beyond. I am confident that Agthia will continue to create value for all stakeholders in both the near and longer-term as it continues its journey".
Alan Smith, Group Chief Executive Officer, commented: "Strong and profitable growth in our first quarter across both legacy and acquired businesses, despite continuining inflationary and FX headwinds, is a result of the tireless efforts and agility of all our colleagues across the Group. I am very proud of the progress we are making and, on behalf of Agthia's leadership team, would like to express my sincere thanks for their continued support and dedication. We continue to remain focused and agile in our execution, and I remain confident in the long-term growth trajectory of our business".
Home
>>
Banking & Investments Section