Home
>>
Lifestyle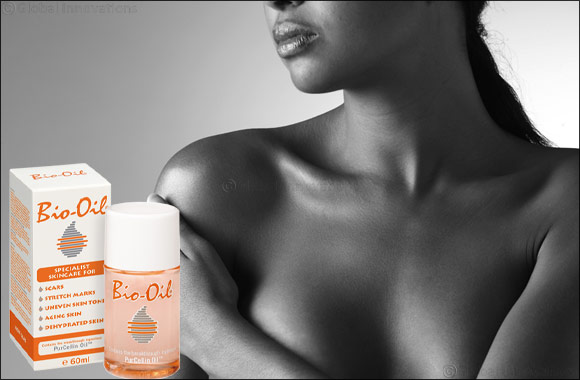 The Celebrity Favourite - Bio-Oil
The 45AED beauty essential celebrities can't live without
Dubai, UAE, May 18, 2016: ICONIC skincare product Bio-Oil is the beauty essential celebrities across the world can't live without.
Priyanka Chopra, Bollywood movie star and US actress, is amongst a list of A'list celebrities who are fans of Bio-Oil and its benefits for all skin types.
Priyanka travels frequently between Mumbai and New York for filming in her movie roles, and her skin and hair has suffered from cabin dehydration on long-haul flights. Priyanka reveals that for her, Bio-Oil is a magical product that is great for dry, blemish-free skin and she uses it on her entire body at night.
Kim Kardashian who has gone through two pregnancies, relies on Bio-Oil to keep youthful looking skin and to help fight stretch marks. Kim comments "It prevents wrinkles around my eyes and stretch marks over my body."
Two other world-renowned celebrity fans of Bio-Oil include Victoria Beckham and Kate Middleton who see it as a skincare saviour, especially in helping to prevent stretch marks during pregnancy.
Similarly, Victoria's Secret model Miranda Kerr, English model Abbey Clancy, and Indian actress Shilpa Shetty also add to the names that make up a long list for the Bio-Oil fan club.
Bio-Oil is a dry oil that is unbeatable for use on dehydrated skin hair and nails. Packed with Vitamin E and breakthrough ingredient PureCellin Oil™, Bio-Oil reduces the appearance of scars and stretch marks.
Home
>>
Lifestyle Section