Home
>>
Entertainment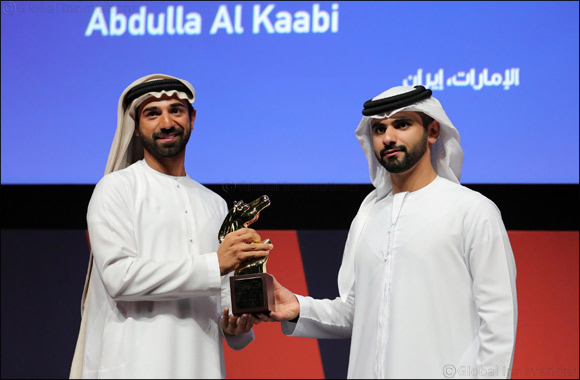 DIFF Welcomes Quantum Global to Sponsor the Prestigious Muhr Awards Competition
Dubai, 04 December 2017: The Dubai International Film Festival is pleased to announce that Quantum Global are the latest sponsor to join the roster of benefactors at the Festival's 14th edition. Quantum Global partner with DIFF to sponsor the Muhr Awards – now entering its twelfth year of competition – a showcase that honours the best of cinema from the United Arab Emirates and the Arab World. The Muhr competition will run throughout the DIFF which takes place from 6-13 December, 2017, and will feature a wide variety of films across Muhr Feature, Muhr Shorts, Muhr Gulf Shorts, and Muhr Emirati categories, with prizes being awarded, by an esteemed jury, to the best projects on 13 December at the Muhr Awards ceremony.
Launched in 2007, Quantum Global is a trusted and recognised partner for investment management, private equity and research across Africa, utilising best-in-class technology and internationally recognised expertise to bring prosperity and success to clients. Named the "Fastest Growing Investment Company in sub-Saharan Africa" in 2017 by International Finance Magazine, Quantum Global was founded by Jean-Claude Bastos de Morais, a Swiss-African citizen fascinated by the dream of unleashing and developing economic power in Africa. In 2009, Morais also founded the African Innovation Foundation to drive African-led development – incorporating the annual Innovation Prize for Africa (IPA), and in 2014, Morais established the Quantum Global Research Lab aimed at providing bottom-up econometric models for inclusive development in Africa.
"I am proud to sponsor the Muhr Awards to encourage Emirati and Arab youths to explore their creativity through film and build spaces for dialogue and cultural exchange. I wish each and every nominee of the Muhr Awards the best of luck", said Mr Bastos de Morais.
With a track record for fostering innovation, Mr Bastos de Morais and Quantum Global embody all that DIFF stands for in supporting the growth of local talent and globalising industry in their respective regions. Since they were first established, the Muhr Awards competition have remained heavily contested, demonstrating the exponential growth of cinema in the region and the wealth of talent that has flourished as a result of DIFF's commitment to Arab filmmaking.
Abdulhamid Juma, DIFF's Chairman, welcomed Quantum Global to the festival, saying: "We are thrilled to have the support of Quantum Global, an organisation that makes investments with significant social impact. At DIFF we hold the Muhr Awards close to our hearts because it embodies everything that we stand for and represents a truly unique initiative that we have watched grow year upon year and so it is a great honour to welcome Quantum Global to the festival. Furthermore, I extend the best of luck to all our entrants in the Muhr Awards whose incredible projects are bound to make the awards another world-class showcase."
The Muhr Awards take place throughout the festival, 6-13 December, with films from each of the four categories being screened daily to audiences at DIFF. Promising a wealth of insightful and gripping shorts and feature films from the United Arab Emirates and the Arab Region, the Muhr Awards will be an eye-opener for ticket holders, which are available now from the DIFF box office and at the box office at VOX Cinemas, Mall of the Emirates. Tickets are also available from the Madinat Arena and Madinat Theatre at Souk Madinat Jumeirah.
Home
>>
Entertainment Section