Home
>>
Lifestyle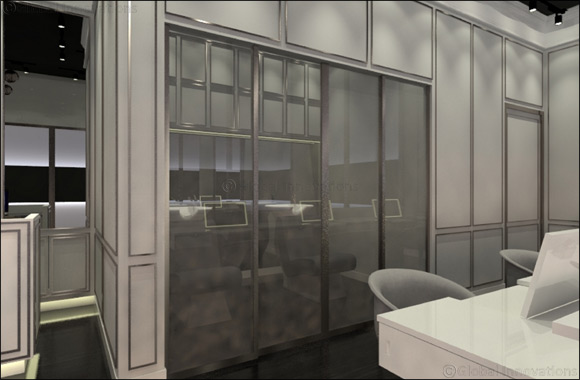 New Blow Out Bar and Make-Up Studio SWISH by Immaclife Opens in Abu Dhabi in April 2018 and offers complimentary blow dry to first customer every day
Prepare to be blown away!
Dubai, UAE, April 16, 2018: From the moment you step into the luxurious surrounds of the new SWISH by Immaclife blow dry bar and make-up studio in Abu Dhabi, your new regime begins. Your expert SWISH stylist will quickly consult with you to understand your hair needs and prescribe exclusive Davines products to suit your requirements. Discuss your weekly schedule with your stylist and she can customize a care regime just for you. Maybe you need to start with an 8am blow dry before an important presentation at work, a mid‐week pick-me‐up blow‐out with light make‐up for date night, or perhaps a pre‐brunch indulgent hair treatment and glamorous makeover for Friday. Your stylist will help you make the right choices for the days ahead.
A signature fragrance fills the air as you are invited to order from the coffee menu or enjoy the luxury European chocolates, diet permitting! And then it's time to sit back and sink into a Maletti Italian leather chair, with your coffee in hand, inhaling the scent of fresh flowers and Diptyque candles as your treatment begins. Charge up your iPhone at your seat, swipe through an iPad of the latest magazines, newspapers and TV shows, or soak up the sea view and switch off - the choice is yours.
SWISH is the creation of Kelly Ryan, a wife and mum of two from Wales in the UK who has lived in Abu Dhabi for the past 8 years with her family. Kelly is a qualified hairstylist, make-up and beauty professional and founder of the Immaclife brand. Kelly is also a qualified school teacher, personal trainer and nutritionist.
Kelly saw that demand for quality hair and make-up services in the capital was at an all time high with the salon and spa landscape changing rapidly and so the SWISH by Immaclife concept came to life offering a high quality, professional hair and make-up styling experience in a sleek and chic environment.
The SWISH team are handpicked from the highest caliber of western hair stylists and make-up artists. Focusing solely on blow dries and make-up, the team work swiftly and efficiently to get you ready for whatever your week has in store. Blow dry prices start from AED 200, with packages available. SWISH also offers a variety of up-dos, braids and hair treatments from Davines. Bespoke services are also available upon request for bridal parties, hen parties and other special events.
Committed to going the extra mile and looking after the ladies of Abu Dhabi every day of the week, SWISH will be offering the first lady to walk up to the salon at 8am every morning her blow dry free of charge. This is a permanent offer available for walk in customers only on every day of the week – yes, even the weekends!
Want to workout, blowout then go out? SWISH has got you covered.
The first SWISH by Immaclife opens in Al Hadeel, Al Bandar, Raha Beach, Abu Dhabi in April 2018, with others across the UAE planned.
Home
>>
Lifestyle Section