Home
>>
Lifestyle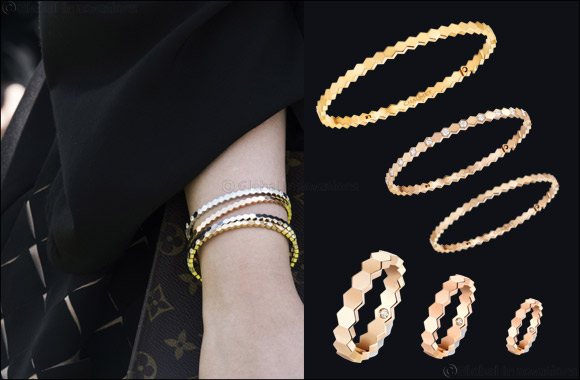 Introducing Bee My Love Collectable Bracelets
Dubai, UAE, May 09, 2018: Following the stackable Bee my Love rings, a cheeky nod to the Maison's imperial past, Chaumet had an irresistible desire to enlarge the graphic bands and create an ensemble of collectable bangles. Express who you are with one, five, ten or more! The new language of bracelets is about strong design and a sign of recognition.
A life-long piece of jewellery and a symbol of belonging since time immemorial, the bracelet is the identity object with which we celebrate our happiest moments. It is also a universal lucky charm, a cherished protective talisman never to be taken off.
It is, by nature, a stackable piece of jewellery. Imagine your own associations according to your personal story and tastes, composing a collection of intimate visual and sonorous memories bracelet by bracelet. It's a collection just for you, familiar and reassuring to all, since it affirms who you are and expresses your personality.
In white, yellow or rose gold, plain or set with diamonds in every other hexagonal cell, Bee my Love bracelets hold the promise of limitless combinations. From the delicacy of a single bangle to the generosity of a very personal accumulation, the infinite possibilities are yours to discover. "
Home
>>
Lifestyle Section