Home
>>
Automobile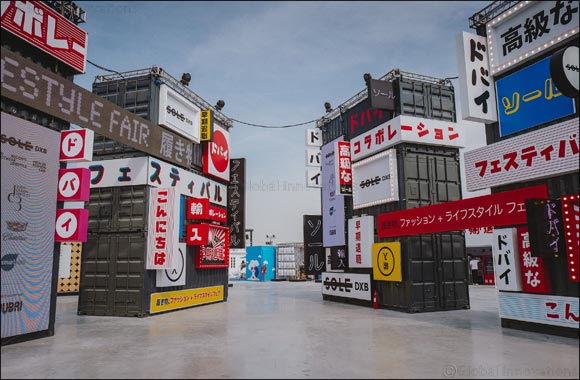 Cadillac to bring first ever Cadillac HOTEL to SOLE DXB
Festival-goers will journey through Cadillac's unique Structure with a host of activations
The First ever Cadillac XT4 will be revealed at SOLE DXB
This is the fourth year Cadillac has collaborated with the region's biggest cultural festival
Dubai, UAE, November 28, 2018: With just over two weeks until the UAE's biggest street-culture event, SOLE DXB, Cadillac has revealed the details of its bespoke activation at the festival that will form the backdrop of the regional unveiling of Cadillac's first ever compact SUV, the XT4; Cadillac HOTEL.
As a daring concept specifically created for SOLE DXB 2018, Cadillac HOTEL will house a variety of activation rooms where guests can experience themes relating to safety, technology, and design. The Cadillac HOTEL will be built around similar theme to this year's SOLE DXB with a Cadillac twist that visitors to the brands activations have become acquainted with providing an exciting experiential platform for festival-goers.
Featuring a stunning rooftop deck, Cadillac HOTEL will offer SOLE DXB's audience a chance to enjoy un-paralleled 180-degree views of the festival and unwind whilst enjoying Cadillac's hospitality and tunes from the HOTEL's resident DJ.
Earlier this month, Cadillac announced that SOLE DXB would set the stage for the unveiling of the brand's very first compact SUV, the all-new XT4. Kicking off Cadillac's product offensive through to 2020, the new model is aimed at the type of young, upwardly mobile consumers that the three-night, two-day festival attracts every year.
Christian Soemmer, Managing Director, Cadillac Middle East commented on the activation at Sole DXB, "With our 'Letters to Andy Warhol' activation last year we started an experiential journey to bring deeper and more engaging interactions, based on these insights we continue to look at ways to elevate our touch points with everyone who interacts with our brand. In 2018 we have taken these learnings and re-imagined the way an automotive brand launches its products, bringing what we believe to be a unique launch in our industry to a platform that only Cadillac as an automotive brand has engaged in."
Following two consecutive years of successful collaboration, the premium brand and annual fashion and art festival announced a long-term three-year agreement in 2017 that will see them partner together until 2019.
Cadillac has undergone a significant shift in direction in the last three years – using sophisticated design, technology and an authentic attitude to appeal to independently-minded individuals. Starting with the launch of the first ever XT4 in December, Cadillac will bring a new model to market every six months – a total of five vehicle lines in the space of just two years.
Home
>>
Automobile Section