Home
>>
Home, Furniture and Interiors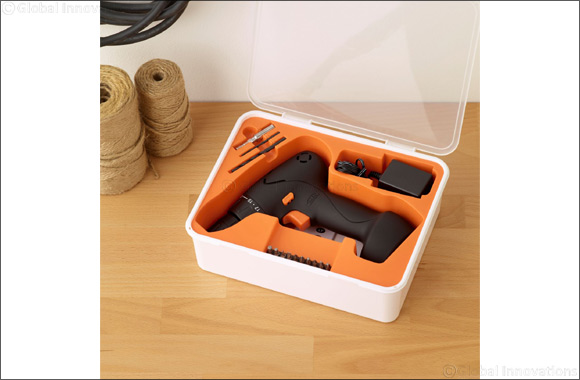 Surprise Your Favourite Superhero with Gifts from IKEA
Dubai, United Arab Emirates - 18 June 2019: With father's day just around the corner, you've officially hit the time to search for quirky gifts. He may not win an award for the longest phone conversation but he surely deserves to get something special for being an awesome dad. IKEA, the region's favorite Swedish home furnishing retailer has a wide range of offerings for someone who's got it all. You want something that's not only a thoughtful gift but should be functional enough to not just lay around the house catching dust.
Here are five must-haves from IKEA to make your dad feel even more special:
FIXA Screwdriver/drill, li-ion, 14.4 V
For the dad who's always in the middle of a home improvement project with grease smeared all over - The FIXA series has all the tools and equipment he needs to get his home just the way he wants it. Complement the tools he already has or build a DIY starter kit for all his future projects.
AED – Dhs. 149.00
The price includes VAT
STARTTID Cabin bag on wheels
Is your dad a traveller? Does he often shop for you and bring bag goodies? Gift your dad the STARTTID bag to accommodate every gift you've asked for. STARTTID bags are packed with smart functions that are great for every dad on the go.
AED – Dhs. 79.00
The price includes VAT
TRÅDFRI Remote control
It's time to give your dad a piece of mind with smart lighting. With the remote you can control your light sources. Turn on, turn off, choose colours and warm or cold light – and dim for the right mood. The remote control works with TRÅDFRI LED bulbs, gateway and drivers for wireless control.
TRÅDFRI Remote control - Dhs. 69.00
The price includes VAT
ENEBY Bluetooth speaker, black, 30x30 cm
Does your dad love music? Does he still bring out the singer in him? Your dad can now get a clear and powerful sound experience wherever you place it – either standing or mounted on the wall. Choose the soft fabric front or a minimalist look with parts of the speaker exposed and it can easily blend into any home design.
AED – Dhs. 350.00
The price includes VAT
Home
>>
Home, Furniture and Interiors Section