Home
>>
Home, Furniture and Interiors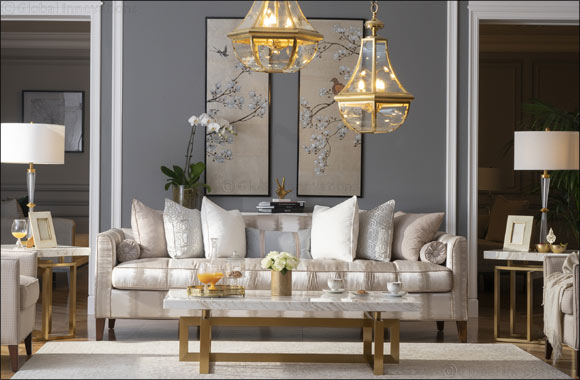 2XL Furniture & Home Décor to Host a Mega Group Art Exhibition as a Tribute to Year of Tolerance
Dubai, United Arab Emirates - 05, August 2019: In celebration of the 'Year of Tolerance' in the UAE, 2XL Furniture & Home Décor has announced a mega 4-day art exhibition that will bring together over 100 spectacular art works on a single platform from 11th to 14th September 2019.
Paying tribute to the nation will be over 30 artists from diverse backgrounds and nationalities with a common message of 'T.O.L.E.R.A.N.C.E.' The show will be held at the recently revamped stunning 2XL Furniture & Home Décor store on Al Wasl Road and will be open to public.
Amit Yadav, Head of Marketing, 2XL Furniture & Home Décor, said, "We believe art brings spaces to life and are proud to host this immersive and fascinating exhibition to commemorate the Year of Tolerance.
Through the multifaceted works of different artists – both accomplished and emerging – viewers will have the opportunity to see the United Arab Emirates' from unique perspectives. On show will be a breathtaking spectacle with a wide range of paintings, photographs and sculptures beautifully welded together to symbolise a harmony of cultures."
The exhibition is supported by the Dubai International Art Centre (DIAC) and is being curated by the interior design team of 2XL Furniture & Home Décor. Amit stated, "Each artist is presenting several exclusive works that range from medium to large sizes with figurative and abstract images outweighing other forms. The various pieces that elevate art and design to a different level will be displayed in keeping with the aesthetics of the store and fit in well with the spirit and mood of the interior design settings."
• Venue: 2XL Furniture & Home Décor store on Al Wasl Road, Jumeirah, Dubai
• Show Preview & Welcome Reception: 6pm on Wednesday, 11th September 2019
• Open to Public: 11th to 14th September 2019
• Show Timings: Daily 10am to 10pm and on Friday from 2.30pm to 11pm
Home
>>
Home, Furniture and Interiors Section