Home
>>
Real Estate & Retail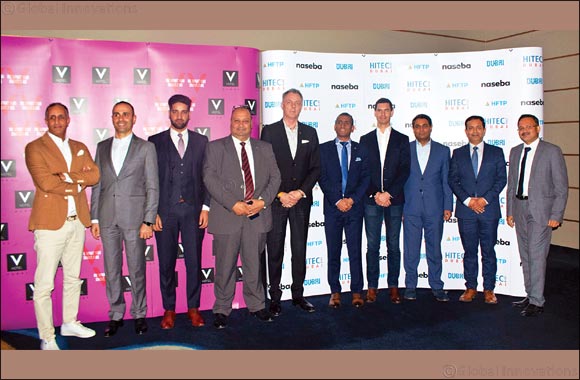 HITEC Dubai 2019 Announced
Dubai, United Arab Emirates - October 03, 2019: Hospitality Financial and Technology Professionals (HFTP®) and Naseba announced the dates for HITEC Dubai 2019, the Middle East's largest hospitality technology show for hotels, at the first advisory council meeting that took place today at the V Hotel Dubai, Curio Collection by Hilton. Endorsed by Dubai Tourism, HITEC Dubai will be held this year on November 12 and 13 at the Festival Arena by Intercontinental at Dubai Festival City and will bring together over 2000+ hospitality professionals 100+ exhibitors and 30+ leading thought leaders from across the region.
Frank I. Wolfe, CAE, CEO for HFTP®, stated, "The United Arab Emirates is the regional hub for hospitality, tourism, and shopping and is the world's biggest growing market outside of China since 2008 in terms of new hotel openings, spearheaded by Dubai. We are delighted to bring HITEC back to Dubai that has been named as the fourth most visited city in the world. It is also one of the most lucrative markets for hospitality technology providers in view of the unprecedented development for Expo 2020 that is expected to attract an estimated 25 million guests. The hospitality market in the emirate is forecasted to reach USD 7.6 Billion by 2022."
HITEC will give Middle East buyers – currently worth over USD 75 billion – access to top solution providers exhibiting the latest in hospitality technology at the show. In addition, an intensive education program is planned by the expert HITEC Dubai 2019 Advisory Council and a summit with one-to-one business meetings.
The council's role will be to provide strategic support and advise the organisers of HITEC. The council also designs an educational program and agenda addressing the most relevant challenges and needs in the Middle East and keeping with the emerging technology trends.
HITEC Dubai's Advisory Council Chairperson Laurent A. Voivenel, Senior Vice President, Operations and Development for the Middle East, Africa and India for Swiss-Belhotel International, said, "Advancements in technology have led to drastic disruption and transformation in the hospitality sector globally as well as regionally which has boosted competitiveness and efficiency while creating new opportunities. HITEC offers the perfect platform to know about the latest technology developments and innovations transforming our industry in a rapidly changing digital world. Artificial Intelligence, Robotics, VR (Virtual Reality), 3D printing, Blockchain and other innovations are all continuously giving greater choice and convenience in every aspect of travel."
Jimmy Joseph, Director – Hospitality of CADD Emirates, noted that a large portion of the hospitality investment is being spent on technology products and services that optimise internal processes, enhance guest experience and increase profitability. He said, "Technology innovation in fields such as Artificial Intelligence, machine learning, robotics & Internet of things (IoT) are influencing the hospitality industry at a fast pace. HITEC Dubai is a great platform for solution providers like CADD Emirates to address the needs of the industry by introducing new technologies to the top-level regional stakeholders."
The 2019 HITEC Dubai Advisory Council includes:
• Laurent A. Voivenel SVP, Operations & Development for MEA, Swiss-Belhotel International, and Chairperson of HITEC Dubai Advisory Council
• Mahmoud Kamal, CIO, Al Habtoor Hospitality
• Frank I. Wolfe, CAE CEO, Hospitality Financial and Technology Professionals (HFTP®).
• Dr. Sanjay Nadkarni, Director Research and Innovation, Emirates Academy of Hospitality Management
• Marloes Knippenberg, CEO, Kerten Hospitality
• Neil Menezes, Head of IT Public Investment Fund, Amaala
• Waleid Ibrahim, VP IT, Middle East & Africa, Marriott Hotel International
• Reda bin Abdoun, COO, Elaf Group
• Hariharan Balasubramanian, Head Of IT, Abu Dhabi National Hotels
• Nicholas Watson, Chief Digital Officer, Naseba
• Ferghal Purcell, Chief Operating Officer, HMH (Hospitality Management Holding)
• Mohamed Amirul Islam Global Board of Director HFTP
• Wael Othman, Director of IT & Business Solutions, Rotana Hotel Management Corporation
• Iftikhar Hamdani, Cluster General Manager, Wyndham Hotel and Resorts
• Josheph Fayed, Corporate Director of IT, Time Hotels
• Prashant Dutta, VP, IT- Hotel Integration, Accor
• Lijo Mathew, Head of IT, Dubai Developments
HITEC Staff Liaison
• Rouf Hyder Beigh, Project Manager, HITEC Dubai
• Angela Dowell, Meetings and Events Manager, HFTP, USA
Home
>>
Real Estate & Retail Section