Home
>>
Technology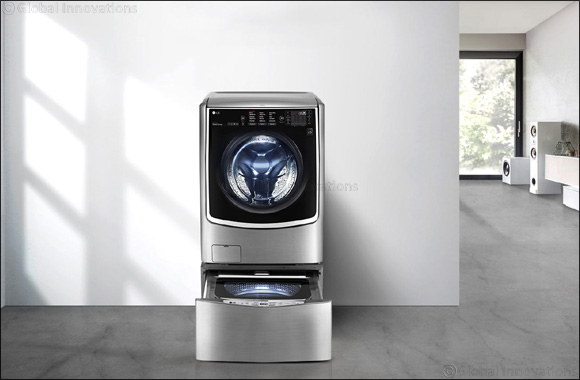 Truesteam™ Technology by Lg is Setting A New Standard for Hygiene
Reduces the presence of allergens and germs without the use of chemicals
Dubai, December 5, 2019 – Steaming your clothes is not only useful in getting wrinkles out, but also in killing odor-causing bacteria and getting rid of household allergens like dust mites. In fact, hot water extraction, more commonly known as steam cleaning, has proven to be the most effective way of removing pollutants and allergens.

Household allergens like dust mites are often embedded in clothes, especially in winter gear like hats, jackets and sweaters. The way laundry is handled in addition to the frequency of washing an article of clothing can help control the presence of these mites which causes asthma and allergic reactions. Outdoor allergens like pollen, chemicals and dust also tend to come into the house with our clothes.

Dust mites cannot survive temperature extremes where heating or freezing can eliminate them to varying extents. To kill mites in the wash, the water needs to get up to around 55 to 60 degrees Celsius leading to high water and energy consumption with conventional washing machines.

TrueSteam™ technology uses the power of steam to gently but powerfully penetrate fabrics for the deeper clean. A steam generator in LG's washing machine makes it hot enough to eliminate bacteria and even allergens from pet hairs, dead skin cells and mold. It not only removes 99.9 percent of allergens but also the residue left by dead allergens making it a powerful solution in reducing the presence of allergens and germs in clothes, bedding, sportswear — even children's plush toys.

It also allows the washers to offer advanced washing cycles ensuring that clothes are free from dirt, allergens and wrinkles. The Steam Refresh feature in LG washers removes wrinkles and smells without damaging even the most delicate of fabrics while Steam Softener technology softens clothes by reviving each fiber without the use of any chemicals.

In addition to washing machines, LG harnesses the power of steam in several its popular products including dishwashers. TrueSteam™ technology in LG's dishwasher generates and emits pure steam to ensure hygienic cleaning and anti-bacterial disinfection of plates, utensils and glassware, eliminating any dangers of foodborne illnesses.

TrueSteam™ technology goes the extra mile in ensuring hygiene in the house while also providing for enhanced convenience.
Home
>>
Technology Section