Home
>>
Government, Legal & Humanity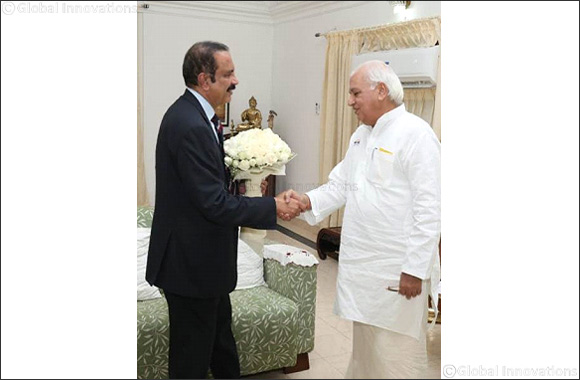 Dr Azad Moopen, Founder Chairman & MD, Aster DM Healthcare meets the Governor of Kerala, Mr Arif Muhammad Khan at Raj Bhavan, Thiruvananthapuram, Kerala
Dubai, United Arab Emirates, December 07, 2019: Dr Azad Moopen, Founder Chairman and Managing Director of Aster DM Healthcare Group met the Governor of Kerala, Mr Arif Muhammad Khan at Raj Bhavan, Thiruvananthapuram, Kerala.
They discussed about Aster Volunteers' Aster Homes initiative of constructing 250 houses for victims of the Kerala floods of 2018.
The first phase of Aster Homes which includes handing over 100 houses to the flood victims is expected to be completed soon, informed Dr Azad Moopen.
Home
>>
Government, Legal & Humanity Section