Home
>>
Healthcare & Medicine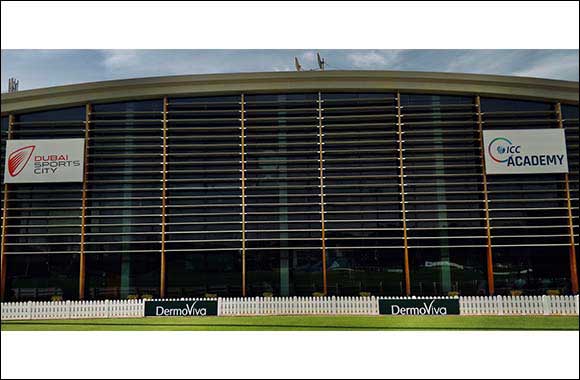 Dabur International Partners With Dubai Sports City (DSC) to Supply Dermoviva Hygiene Range of Products for All Sporting Events
Dabur will supply sanitizing solutions to DSC to keep their visitors, players and staff safe throughout the year

Dubai, UAE: September 21, 2020: As the UAE gears up to host major sporting events, Dubai Sports City (DSC) has signed a hygiene deal with Dabur International in response to Covid-19. As per this year long partnership, DSC will receive Dermoviva range of sanitizers and hand washes from Dabur for one year to cater to the hygiene and sanitization needs of the players and visitors, keeping them safe as they enjoy every game. Dermoviva Sanitizing Stations will be installed in several locations during sporting events for ease of availability. Apart from sanitizers, other hygiene products such as sanitizer gels, sprays and sanitizing wipes will also be provided.

The agreement highlights a movement towards Covid-19-related hygiene sector deals in sports.

Over the one-year period, Dabur will provide sanitizing solutions, all locally made in Dabur's UAE based factory. The company's factory has a capacity to supply 20,000 litres of sanitisers per day and other hygiene products.

According to Krishan Kumar Chutani, CEO, Dabur International, "We are privileged to partner with DSC to help them manage most anticipated sporting events of the year. Our Dermoviva Sanitizer Stations will support the players and visitors with their hygiene and sanitization needs against COVID."

Helmi Aladham, CEO, Dubai Sports City, said: "With our agreement with Dabur, we are further prioritizing the health and safety of our staff, visitors and stakeholders. We count on Dermoviva hygiene range of products to keep our players safe while they play in one of the most popular sporting destinations."
Dermoviva range of antibacterial hand wash and sanitizers come with 70% alcohol and natural antibacterial properties of olive and aloe vera.
Home
>>
Healthcare & Medicine Section