Home
>>
Healthcare & Medicine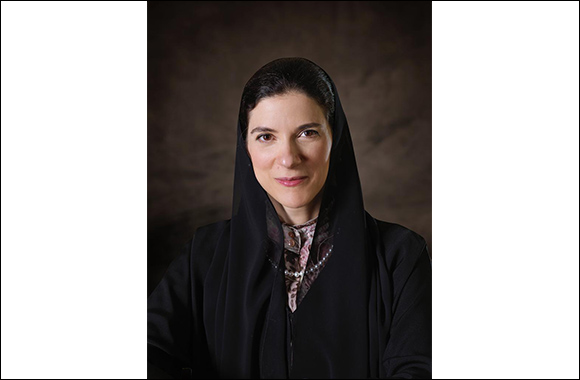 Abu Dhabi Sports Council Partners With the Frontline Heroes Office to Support the Wellbeing of Frontline Professionals
Partnership will offer sport initiatives in recognition of the heroic role of frontline professionals
8th November 2020, Abu Dhabi, United Arab Emirates: Abu Dhabi Sports Council, which spearheads the emirate's leadership vision to develop sport and youth activities, has partnered with the Frontline Heroes Office to demonstrate its support and recognition of frontline professionals across the UAE. In a Memorandum of Understanding signed between Abu Dhabi Sports Council and the Frontline Heroes Office, the two entities established their commitment to the frontline professionals who make great sacrifices for the protection and safety of the UAE community.
In partnerships with the Frontline Heroes Office, Abu Dhabi Sports Council has unveiled a number of benefits including free entry to football matches following the reopening of stands for fans at all Abu Dhabi based clubs including; Al Ain FC, Al-Jazira FC, Al Wahdah FC, Bani Yas FC and Al Dhafra FC. In addition, a number of frontline professionals will enjoy free participation across a wide variety of global and local competitions organized by the Council as part of its annual agenda, including a designated community race in support of frontline heroes, as well as many discounts and offers in sports clubs and academies across the emirate.
His Excellency Aref Hamad Al Awani, General Secretary of Abu Dhabi Sports Council, said: "Abu Dhabi Sports Council attaches great importance to the partnership forged with the Frontline Heroes Office and pledges to provide ongoing cooperation to support and recognise the great efforts of all frontline professionals who make a prominent impact on the life of the UAE's citizens and residents. We hope that by offering our sports initiatives and services to frontline workers and their families we are able to support their interaction in the sports community and enhance the preservation of their health and fitness."
Her Excellency Professor Maha Barakat, Director General of the Frontline Heroes Office, said: "We are pleased with the eager response from Abu Dhabi Sports Council to support the ongoing wellbeing of frontline professionals and their families. Frontline heroes dedicate a large percentage of their time caring for others, so, by providing initiatives that support their physical and mental health we hope to help them prioritise themselves as much as they do the UAE community. This partnership highlights the UAE's commitment to the long-term support of frontline heroes across the nation."
Since its inception in July 2020, more than 80,000 professionals have been registered with the Frontline Heroes Office, including health sector staff, such as doctors, nurses and pharmacists, cleaning and sanitisation personnel, as well as protection and prevention workers, and security and emergency personnel.
Employees should contact their organisation's HR department to check if they have been registered with the Frontline Heroes Office. Once registered, frontline professionals should contact communications@adsc.gov.ae to complete the registration process with Abu Dhabi Sports Council and begin enjoying the vast range of benefits.
Home
>>
Healthcare & Medicine Section