Home
>>
Banking & Investments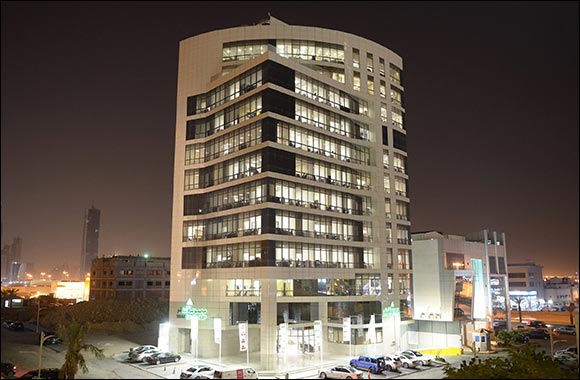 Shaker Group reports Q3 revenue of SAR 247.5 million; Net profit of SAR 4.4 million
• Improved economic activity and agile response to Covid-19 drive top-line growth
• Material impact of Breakthrough Program turnaround strategy realised on bottom-line
• 9M revenue of SAR 736.2 million improved by 5.4% from 2019
• 9M net profit of SAR 6.2 million compared to net loss of SAR 45.3 million in 2019
09 November 2020: Shaker Group ("Al Hassan Ghazi Ibrahim Shaker Co.", the "Company" or the "Group"), Saudi Arabia's leading importer, manufacturer and distributor of Air Conditioners and Home Appliances, has announced its financial results for the period ended 30 September 2020. Third quarter revenue of SAR 247.5 million decreased by 0.15% from Q3 2019, and at SAR 736.2 million for the nine-month period improved by 5.4% from 2019. Gross profit of SAR 52.7 million in Q3 2020 improved by 7.4% over Q3 2019, and at SAR 154.1 million for the nine-month period improved by 18.3% compared to 2019. The Group's Q3 net profit reached SAR 4.4 million, a significant improvement from a net loss of SAR 6.7 million in Q3 2019. Net profit for the nine-month period stood at SAR 6.2 million, compared to a loss of SAR 45.3 million in 2019.
Management attributes stable revenues, the success of its Breakthrough Program turnaround strategy, and ongoing initiatives in response to the Covid-19 pandemic for its profitability during both the third quarter and the nine-month period. Operational efficiencies and structural changes have been introduced across the business, in line with the Breakthrough Program, which was launched in 2019.
Eng. Azzam Saud Almudaiheem, Chief Executive Officer at Shaker Group, commented:
"We are very pleased to again report profitability for the most recent quarter, after the first profitable quarter for some time was reported for Q2. While the most recent period has not been without its challenges, promising bottom-line performance was driven by stable sales revenue, continued cost reduction initiatives and strict compliance with the operational pillars of our Breakthrough Program, which again demonstrated its value. During the third quarter we saw Covid-19 restriction measures eased across the country, which supported improved economic activity and solid purchasing trends across our customer segments. Our Home Appliances portfolio continues to grow, and we have also been pleased to achieve growth in our Projects business."
9M 2020 financial performance highlights
• Total revenue of SAR 736.2 million improved by 5.4% from 2019
• Gross profit of SAR 154.1 million improved by 18.3% year-on-year
• Operating profit of SAR 6.3 million improved from a loss of SAR 31.6 million
• Net profit of SAR 6.2 million improved from a loss of SAR 45.3 million in 9M 2019
Almudaiheem continued:
"It should be noted that during the latest quarter we experienced challenges to our supply chain resulting from a typhoon in South Korea that affected one of our partner brands. We acted quickly to mitigate the negative impact of this event, safeguarding inventory in a demonstration of the Group's agility in navigating headwinds. This characteristic has been a hallmark of our approach to doing business in 2020. Looking forward, we continue to build resilience into our operating model and manage costs, while broadening and strengthen our portfolio, along with our e-commerce platform, which we expect to grow in importance during the months and years ahead."
Q3 2020 Breakthrough Program highlights
Breakthrough Program initiatives in Q3 2020 have achieved the following year-on-year outcomes:
Core Business Turnaround
• Sales revenue in Saudi Arabia increased by 1% in Q3 2020 compared to the same period in 2019, and increased by 7.4% for 9M compared to the same period in 2019
• Employee costs in Saudi Arabia were further optimized and reduced, decreasing by 4.2% Q3 2020 over Q3 2019, and by 8.6% for the nine-month period compared to 2019
• Operating income for Saudi Arabia reached SAR 3.3 million in Q3 2020 compared to a loss of SAR 5.7 million in Q3 2019. For the 9-month period, operating income in Saudi Arabia reached SAR 10.1 million compared to a loss of SAR 26.7 million during the same period last year
Talent Upgrade Plan • Completed roll-out of the Talent Upgrade Plan at senior level, and restructuring of the sales organization model, with the plan evaluated and revisited on an ongoing basis
Performance Infrastructure
• Performance Management System rolled-out and now operating across the business
• Execution and tracking of key turnaround initiatives conducted on an ongoing basis
• Creation and roll-out of new initiatives subject to business needs and market dynamics
Strategic Moves • Extension of agreements with key principals completed
• Joint collaboration with principals on new strategic initiatives is ongoing
Mohammed Ibrahim Abunayyan, Chief Strategy & Transformation Officer at Shaker Group, commented:
"The latest results continue to demonstrate the impact of the Breakthrough Program, and the efficiencies we have built into our operating model. Despite the ongoing challenges posed by the Covid-19 pandemic, as well as other disruptions such as supply chain pressures, the Group has remained agile in tackling issues and upheld its capacity to maximize commercial opportunities across the Kingdom. On a year-on-year basis – for both the Q3 and nine-month periods – top- and bottom-line results have improved considerably. We have achieved this by an unwavering focus on boosting sales performance at both structural and strategic levels, while keeping close control of costs."
Covid-19 impact and response
The Board and management have continued to address the impact of the Covid-19 pandemic and put in place mitigating plans. In the second quarter, a number of the Group's dealers had to temporarily close showrooms and stores in line with government measures to prevent the spread of the virus, which put pressure on traditional retail sales. As Kingdom-wide curfews eased in the third quarter, showrooms and stores gradually re-opened.
Shaker Group and its dealers were successful in pivoting sales and distribution to alternative channels, alleviating pressure on traditional retail, although some projects faced delays. With the easing of preventive measures and the gradual return of normal economic activity, sales have generally improved to levels stronger than those achieved in Q3 2019. Throughout the pandemic crisis, the Group has acted quickly to utilize available private sector support packages, actively manage down fixed and variable costs, shore up working capital, and maintain operations at optimal capacity.
Given the fluidity of the pandemic situation both locally and internationally, it is not possible to make accurate forecasts for its future impact on performance. Further updates regarding material developments in relation to Covid-19 will be provided by the Company, as required.
Outlook
Having launched its e-commerce platform in 2019, Shaker Group will build on its extensive portfolio of international Home Appliance brands, taking advantage of emerging retail channels that will better serve customers while achieving efficiencies across the sales and distribution process.
Long-term growth avenues continue to include the Saudi Energy Efficiency Center's (SEEC) high-efficiency AC initiative, the development of the Saudi housing strategy, and private sector support initiatives. The Group will continue to exploit its market share of the Multi V product range to bid for projects throughout 2020 and 2021, and an attractive opportunity is presented by Tarshid, the Saudi government's National Energy Services Company, which is tasked with retrofitting assets owned by public or government entities. The Group will continue to bid for a healthy portion of these projects.
Shaker Group, which is listed on Tadawul (symbol: SHAKER), is a leader in the Saudi market as both a distributor for international electrical brands and a local manufacturer of LG Air Conditioners. The Company's portfolio brands include LG Air Conditioners, as well as Indesit, Ariston, Maytag, Midea, and Bompani in the home appliances segment. In 2015, the Group increased its stake in the UAE's Emirates Energy Management Services (EMS) from 20% to 74%, and in establishing ESCO, as a business unit of Shaker Group, took an important strategic step towards diversifying operations and revenue streams.
Home
>>
Banking & Investments Section