Home
>>
Lifestyle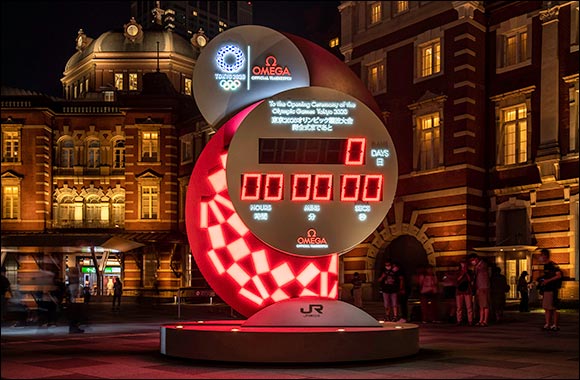 Push Start! - OMEGA
It's all systems go for OMEGA's timekeepers as Tokyo 2020 gets underway
July 29, 2021: For the 29th time in history, the Swiss brand will fulfil its role as Official Timekeeper of the Olympic Games, bringing almost 90 years of experience to Tokyo 2020.
As the team in charge of time, OMEGA will measure every race in microseconds and track entire athletic performances using state-of-the-art motion sensor technology. The brand will also bring its wealth of timekeeping experience to the new Olympic Games sports including karate, sport climbing and surfing.
Recording Olympic dreams requires expert timekeepers, dedicated volunteers and a mountain of technology: 400 tonnes of timekeeping equipment, 350 sport-specific scoreboards, 85 public scoreboards and 200 kilometres of cables and optical fibre.
Clearly thrilled that Tokyo 2020 is finally underway, OMEGA President and CEO Mr. Raynald Aeschlimann described the timekeepers as "distinguished representatives of the brand" referring to the team as "ambassadors, who work tirelessly before, during and after every event, to ensure the athletes are justly served and OMEGA's reputation for excellence is maintained and enhanced".
As always, OMEGA's key focus will be to serve the athletes aiming for gold. A promise the brand has made - and kept - at almost every Olympic Games since 1932. In July 2021, OMEGA is poised to push start - and proud to turn dream performances into official results.
Home
>>
Lifestyle Section