Home
>>
Lifestyle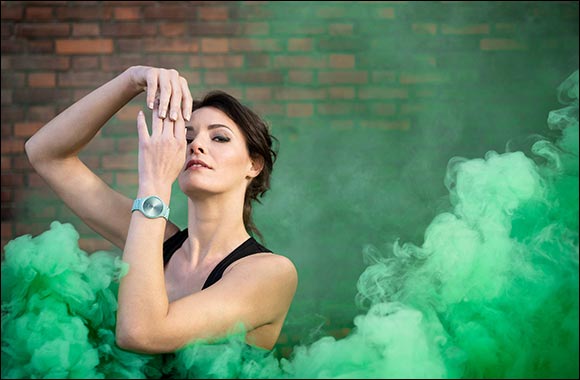 What Colour Is Your Summer? - RADO
Summer is here – why not show it on your wrist? After a monochrome hibernation follows a colourful explosion and joie de vivre. And when the sun returns, so does colour, since colours are all about reflecting light. All of a sudden, we are surrounded by green lawns and trees; blue skies, oceans, lakes and rivers; orange flowers
– all thriving under a yellow, sparkling sun. These luminous colours also happen to be four of the nine brilliant shades that form the Rado True Thinline Les CouleursTM Le Corbusier, a ceramic watch collection developed in collaboration with Les Couleurs SuisseTM – timeless design-savvy hues suitable for all situations and personalities.
Which colour are you? Whichever one you choose, it is a reflection of who you are, and the lightweight, high-tech ceramic gives you other dimensions that might remind you of yourself. The colour seems simple but is super complex to achieve; the material is extremely resilient and scratch resistant, yet the watch is soft to touch.
So, what do the nine timeless colours in the super reduced, yet super technical Rado True Thinline Les CouleursTM Le Corbusier stand for? As Corbusier put it, "Colour is an incredibly effective triggering tool. Colour is a factor of our existence." When you look at his descriptions of the colours below, you will see that they could also be applied to various personalities. Here are the nine colours, in an order you are likely to see them on a bright summer's day:
- Cream white: Balanced, with stable aesthetics
- Pale sienna: A sandy, discreet and stable shade
- Luminous pink: Less earthy and mostly used as complement to other luscious colours
- Slightly greyed English green. The elegance is in the name.
- Sunshine yellow: Glows impressively with good light
- Powerful orange: Saturated and energetic, stepping forward and unfolding bold effects
- Spectacular ultramarine: An impressive shade, which moves worlds
- Grey brown natural umber: A balanced, aesthetic and appealing colour
- Iron grey: Soft, warm, expressive – the darkest shade of the 1931 collection
Home
>>
Lifestyle Section