Home
>>
Fashion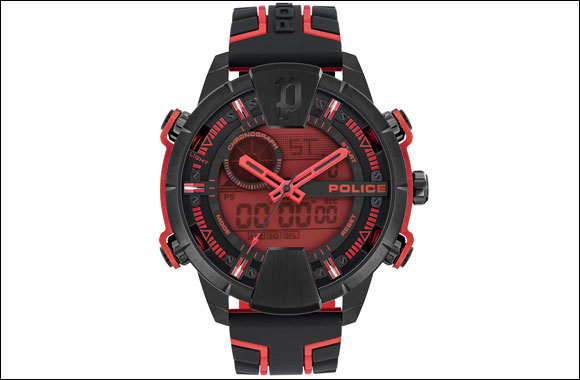 Presenting TARONGA - the new addition to the Rebel collection
Bringing together a fine blend of unmatched functionality and bold design. Presenting TARONGA - the new addition to the Rebel collection, an indispensable upgrade to your fashion forward style.
Flanked by deep black, the analog-digital watch dons the shades of red to play up the mod quotient. arrests the eyes and mind in an instant. The watch is housed in a high quality steel case, and is run by quartz movement.
The hour and minute hands feature slit design whereas the second hand boasts of a sharp and precise arrow design. The signature 'P' alphabet emblem sits atop at the 12 o'clock hour marker. The black silicon strap lends it a snug fit on the wrist with lines of red and upraised Police logo.
Uninhibited in its appeal and design, TARONGA is a must-have possession for those who love bold fashion.
Home
>>
Fashion Section