Home
>>
Automobile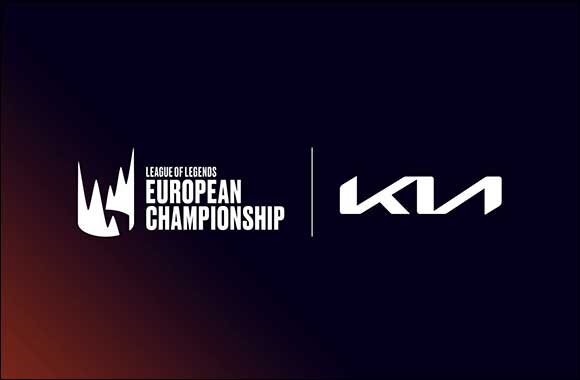 Kia Partners with League of Legends European Championship 2022 ffering Unique Fan Experiences
- Kia continues main partnership with the League of Legends European Championship (LEC) for the fourth consecutive year
- Various innovative experiences to be offered to LEC fans with leading players participating in 'Kia Player of the Game segment'
Dubai, United Arab Emirates, January 24, 2022 – Kia Corporation will be joining the League of Legends European Championship (LEC) for the fourth year in a row as the main automotive partner during the spring and summer seasons in 2022.
Defending champions and top contenders will participate in the spring season (January – April) and summer season (July – September) competitions, which will be held at the Berlin LEC Studio. They will also display their online gaming prowess in the Kia Player of the Game segment.
In terms of fan offerings, Kia will provide a variety of engaging and innovative experiences, including contents created in collaboration with the LEC organizing committee, participatory events for League of Legends fans and eSports marketing programs as part of the finals in Malmo, Sweden, in the summer of 2022.
"We are delighted to extend our partnership with the LEC, one of the world's premier eSports leagues," said Hyojung Jung, Kia's Head of Marketing Communications Group. "As the LEC's longest-running main partner, we look forward to deepening our engagement with global eSports fans in 2022, while introducing innovative experiences based on Kia's brand belief that 'movement inspires ideas.'"
Launched in 2009, League of Legends is the world's biggest and fastest growing eSports platform. The game is enjoyed by more than 100 million players every month alongside its official twelve leagues gaining billions of viewers worldwide.
"Kia was the first Main Partner to join the LEC since its rebranding, and we're thankful for Kia for supporting the league for four years in a row," said Eva Suàrez, Head of Partnership and Business Development eSport Europe and MENA at Riot Games. "Kia's uncompromising focus on innovation and its relentless commitment to creating engaging, compelling content for the LEC audiences were instrumental to the LEC's success. We cannot wait to see what our collaboration will bring to the 2022 season."
Home
>>
Automobile Section