Home
>>
Government, Legal & Humanity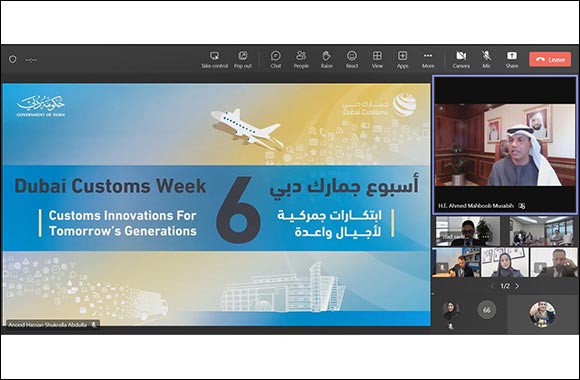 Dubai Customs Wraps Up Successful 6th Dubai Customs Week with Honoring Ceremony
Dubai – 31, January 2023: Dubai Customs wrapped up the 6h Dubai Customs Week 2023 with a closing ceremony attended by H.E. Ahmed Mahboob Musabih, Director General of Dubai Customs, CEO of Ports, Customs and Free Zone Corporation, directors and heads of customs departments and centers and employees.
Musabih delivered a speech in which he thanked all those who participated in organizing the events of the week and making them a success. He also congratulated the distinguished companies that joined the Authorized Economic Operator, reaffirming the Government Department's plans to develop services provided to them in support of Dubai external trade.
"This year's events are diverse and engaging as they have targeted all segments including clients, partners, employees and community at large," said Musabih. "We believe it's important to raise public awareness around the major role customs plays in protecting the society, securing the borders and supporting sustainable development."
This year's version saw the participation of the Federal Customs Authority and the local customs departments, and on the International Customs Day, the Secretary General of the World Customs Organization (WCO), Dr. Kunio Mikuriya, delivered a speech in the Forum organized on the day. He applauded the distinctive level of the UAE customs and the major role the customs sector plays in developing and growing global trade.
A number of events targeted the youth and younger generations to raise awareness among them around the role of customs. The 23 events engaged different segments including partners, clients and employees.

In the closing ceremony, Dubai Customs awarded the best AEO companies, the winners of Al-Bairaq Challenge, teams who carried out best customs seizures in 2022, as well as participant departments.
Home
>>
Government, Legal & Humanity Section