Home
>>
Automobile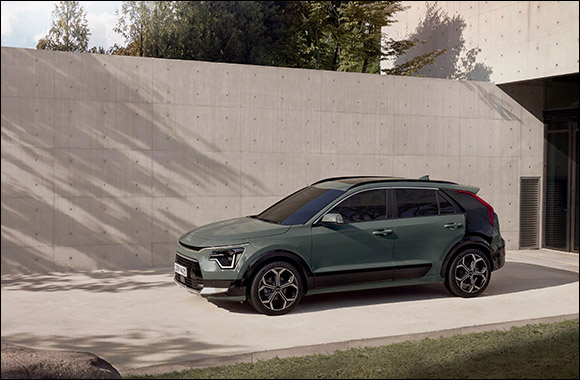 Kia Niro Named Supreme Winner of the Women's World Car of the Year
• Kia Niro voted "World's Best Car for 2023" in the 2023 WWCOTY awards
• The Kia Niro combines innovation and high-tech user convenience to deliver a step change in sustainable mobility
• 63 women motoring journalists from 43 countries across five continents choose their BEST CAR OF THE WORLD 2023
(Dubai, United Arab Emirates) March 14, 2023 – Kia announced today its highly acclaimed the all-new Niro has won the 'World's Best Car for 2023' accolade at the 2023 Women's World Car of the Year. The announcement of the winner coincides with International Women's Day, a very special day not only because it gives women a voice but also because of the link in many countries between the automobile and personal autonomy.
Before casting their votes, the 63 motoring journalists from 43 countries tested dozens of models and evaluated every detail. In the first round of voting, the best cars in each category were chosen from a total of 59 candidates. In the second round, these finalists were used as the basis for the selection of the World's Best Car 2023. In the end, and after much scrutiny, the scales tipped heavily in favor of the Kia Niro.
The all-new Niro has been designed from the ground up to meet and exceed the expectations of eco-minded consumers. An integral part of Kia's growing eco-friendly model line-up, the next-generation Niro has been designed from the ground up to meet the complex and varied needs of today's sustainability-conscious consumers.
The second generation of the Niro has already won several awards, including a Golden Steering Wheel award for the category 'Compact SUV' and first place in the mass-market category in the J.D. Power 2022 Electric Vehicle Experience Ownership Study. Furthermore, the model was shortlisted for the 2023 World Car of the Year awards.
All voting has been verified by Grant Thornton from their office in Auckland, New Zealand. This auditor has certified the results of the WWCOTY since its inception in 2009.
Home
>>
Automobile Section