Home
>>
Banking & Investments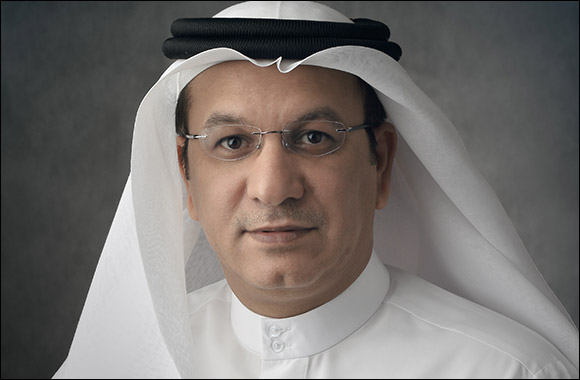 Deyaar Reports Increase in Q1 2023 Profits, Exceeding AED 56 Million
Dubai, UAE 9 May 2023: Deyaar Development PJSC ('Deyaar'), one of the leading real estate developers and service providers in Dubai, has reported increase in its profits in Q1 2023 compared to the profits of the same period in 2022. This was announced in a filing to the Dubai Financial Market, where Deyaar shares are traded.
Deyaar's financial performance in Q1 2023 reflected impressive results, in a clear demonstration of the company's continued growth and financial stability. With profits of AED 56.4 million in Q1 2023, Deyaar achieved a remarkable 125% increase from the same period in 2022, where profit stood at AED 25 million. In addition, Q1 2023 profits enjoyed a 37% over Q4 2022's reported profits of AED 41 million.
Based on its strategic plan, Deyaar is expected to further grow its revenue in next few years and to achieve this the company intends to focus on monetising and developing new projects on remaining plots, assess potential joint ventures and replenish the land bank with new diversified land. It will also have a phased development strategy focused on availability, profitability and diversification.
Saeed Al Qatami, CEO of Deyaar, said: 'Our Q1 results are a testament to Deyaar's progress, our sound business strategies and prudent financial practices. It shows the company is well-positioned to achieve continued growth and success well into the future. The remarkable profit follows a successful financial year and includes achieving unprecedented success in selling our recent project launches, such as Regalia at Business Bay, Tria in Dubai Silicon Oasis and Mar Casa at Dubai Maritime City. Deyaar has significantly increased the frequency of its project launches and today the company has reached a pivotal turning point in its journey and looks towards a brighter future for the benefit of all its customers and investors.'
Moreover, the company's revenue has also grown significantly over the past few months due to impressive construction progress at Regalia in Business Bay and the exceptional performance of its developments such as, Noor and Mesk, in Dubai Production City.
The increase in profit and growth has driven major changes to the business, with an increased focus on prioritizing digital transformation initiatives to improve and modernize its business operations, while leveraging digital technologies to enhance efficiency, automate processes, and deliver the best service to customers.
Listed on the Dubai Financial Market and majority-owned by Dubai Islamic Bank (DIB), Deyaar is one of Dubai's leading developers, with real estate ventures spanning key growth corridors and prime locations within the emirate. Over the years, Deyaar has delivered an extensive portfolio of commercial and residential properties, all offering the highest levels of service and quality.
Home
>>
Banking & Investments Section