Home
>>
Food Industry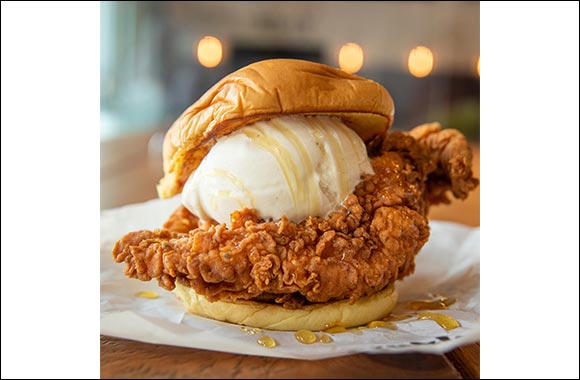 City Centre Deira Welcomes Burger Joint Pickl
21 September 2020 - Dubai, UAE: Much-loved burger brand Pickl has listened to its burgerites and opened its sixth location, in City Centre Deira. The shiny new restaurant is located on the second floor, alongside some of Dubai's best eateries.

The homegrown burger joint, will also be bringing back the indulgent BOUJEE BIRD for a limited time only. Taking center stage is a behemoth hunk of freshly fried chicken, with a crispy coat hiding marvellously moist meat, a scoop of vanilla ice-cream, topped with hot butter honey and cushioned by a signature potato bun. The marvelous creation will be featured on the menu in collaboration with the unveiling of the mall's impressive glass beehive, with each restaurant venue being challenged to create a honey infused dish – sweet!

Burger enthusiast, Chef and founder Stephen Flawith (aka Steve) commented, 'We are absolutely pumped to be opening our sixth location in City Centre Deira. CCD is such an iconic part of old Dubai's landscape that we wanted to add our part to its history. A massive thank you goes out to our awesome customer base that has continued to support us over the last 18 months.'

Pickl goes back to basics with simple and straightforward cooking using only premium quality Angus beef and fresh chicken, which are both hormone-free and antibiotic-free. Known for its perfect patties, the toppings and trimmings are worth taking note of too. From pickling a variety of homemade pickles, an addictive secret sauce, pimped up fries and indulgent shakes – there is nothing mediocre about Pickl's seemingly simple menu.

Home
>>
Food Industry Section