Home
>>
Banking & Investments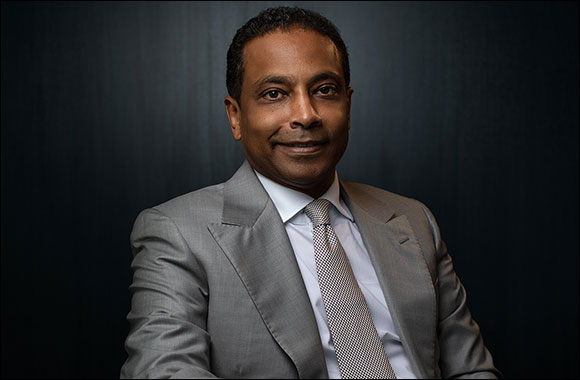 Invictus Investment Announces 2022 Earnings with 103% Increase in Revenue and 61% Growth in Profit
• Invictus Investment's board recommends AED 175 million in dividends
• Total Revenue reaches AED5.98 billion in 2022 compared to AED2.95 billion in 2021, growth of 103%
• Net Profit rises to AED454 million in 2022 from AED282 million in 2021, growth of 61%
• Total Equity increases to AED 1Bn in comparison to AED 250Mn a year earlier
Dubai, UAE, 06 March 2023 – Invictus Investment Company Plc (ADX: INVICTUS), today announced financial results for the year ended December 31, 2022. For the full year, the company results were much stronger than Company's internal budgets for the year, achieved at the back of healthy organic revenue growth and continued strong operating margins.
Amir Daowd Abdellatif, CEO said: "Since becoming a publicly traded company via an initial public offering on the Abu Dhabi Securities Exchange (ADX), Invictus has achieved many milestones, including strong performance in commodity trading sectors, adding new products and new markets for our growing trading business, progressing on connectivity between producers and consumers worldwide and delivering solid financial results. Despite geopolitical and economic challenges, we continue to deliver sustainable growth, expanding our product offering and executing strategic investments including in shipping to build our in-house logistical capabilities and to enhance internal synergies.
On the back of our financial performance in 2022, we plan to continue exploring businesses in new markets and new commodities in 2023. We will remain growth focused, and we will continue to foster stronger supplier and customer relationships. We plan to become a fully integrated agro-food enterprise, and accordingly we will pursue investment opportunities that best fit our goal to becoming a sustainable full-service commodity trading and food processing company."
Segment Highlights: Full-year Performance
• Net revenues benefited from strong topline growth, rising 103% to AED5.98 billion in 2022 compared to AED2.95 billion in 2021.
• Driven by a continual focus on geographical location expansion, a rise in trade volume across all product lines while maintaining margins, total net profit reached AED454 million in 2022 compared to AED282 million in 2021.
• Performance was strong across operating segments and included 130% growth in essential foods such as milk powder, 118% growth in sugar and 92% growth in wheat during the year.
• Revenues for wheat increased to AED2.69 billion in 2022 compared to AED1.40 billion in 2021, sugar reached AED697 million versus AED319 million the previous year and milk powder sales were AED230 million in 2022 as opposed to AED100 million last year. Revenues also grew for other major product lines including sesame, cotton, and others by 80% - reaching AED888 million in 2022 compared to AED493 million in 2021.
• The year benefitted from the introduction of fertilizer, barley, corn and soya as new commodity trades, where fertilizer and barley added more than AED140 million and AED 59Mn respectively to the revenues in 2022.
• The total equity of the business during the year increased to approximately AED 1.0 billion from AED 250 million the previous year.
• In line with strong business performance, the board of directors recommended a special dividend pay-out of AED 175Mn for the year to the shareholders.
Geographical Highlights: Full-year Performance
• The company continually evaluates the most effective use of capital to align with its objective of focusing resources on driving growth across different regions of the world. As part of Invictus growth, it continues to focus on diversification and delivered growth across all business locations.
 For sales into Africa, the revenues doubled in the last year, growing from AED2.121 billion in 2021 to AED4.248 billion in 2022.
 In the Middle East, the company's revenues grew by 82% - from AED423 million in 2021 to AED770 million in 2022.
 Its expansion within Europe resulted in a substantial 215% increase in revenues – from AED171 million in 2021 to AED538 million in 2022.
 In Asia, revenues grew by 80%, from AED232 million in 2021 to AED418 million in 2022.
Business Highlights: Company Updates since its listing in June 2022
• The company is focused on building a balance sheet that supports sustainable value creation. Invictus Investment formed a joint venture with AD Ports Group's Safeen Feeders to launch an international dry bulk shipping service with an initial total investment commitment of AED463 million. Invictus' dry-bulk trading business currently ships more than three million tonnes of commodities annually.
• Invictus also announced a potential investment opportunity with AD Ports Group in a port development project, as the consortium signed heads of terms for developing a new port in the red sea region.
• With asset allocation a continued focus, the company has invested to procure a fleet of refrigerated trucks. This investment in line with our broader vision to connect and complete the cold supply chain management linking Africa and Middle East to ensure an efficient and longevity of perishables and fresh produce. In accordance with this, we have invested in cargo vessels to build capabilities across the red sea between the two continents.
• Invictus carried out a detailed in-house 5-year business strategy jointly with a renowned global consulting firm to establish its medium to long-term objectives, including its growth path, geographical and product expansion focus, and its implementation strategy.
'Our annual results indicate consistent and focused execution and growth,' Mr. Osama D. Abdellatif, Chairman of Invictus Investment added. 'We are well-positioned to accomplish our synergy targets and are committed to driving shareholder value with a resilient business model and disciplined strategy for resource allocation.
In a complex operating landscape, our focus, agility and resilience enable us to execute on our commitments, including a substantial return of capital to our shareholders. We began 2023 with strong momentum and stay committed to executing on our strategic business priorities, and accelerating our implementation plans in meeting our long-term objectives. This year we are committed to pursuing the goal of being an integrated ago-food company and we look to securing some acquisitions in that space '
Home
>>
Banking & Investments Section